What Is Keyword Analysis?
A keyword analysis is a process of analyzing the keywords (search terms, typically words or phrases) that bring visitors to your website through search engine results pages. Keyword analysis should always be the starting point and cornerstone of search marketing (PPC and Organic) campaigns.
The Importance of Keyword Analysis
The first thing that needs done in your market research is what the user's intent of your visitor is. Typically done early in your online marketing and product development phase and should be applied here. If your target market avatar is looking to buy a product from you, what "buyer terms" search terms are used to find a place to get it? If your target market avatar is seeking out information, what "informational long-tail keywords" search terms are used to find the relevant sites?

It's this very reason why PPC and SEO experts start their market research with keyword analysis when taking on any campaign, regardless of how long it's been running. The good PPC managers and Professional SEO's know that user intent is often not ignored by many and can see an immediate impact when correcting campaigns early.
Because of this user intent-focused keyword analysis, business often increases conversions, finds new markets for their products or services, and optimizes their spending to reduce the overall cost per customer of their digital marketing campaigns.

The Digitaleer keyword analysis and keyword research service takes this a step further by analyzing your keyword ideas and suggesting actions to take in our accounts and on your site to best leverage and organic search optimized silo structure and PPC campaign account organization.

As a potential customer, we know that you don't want to be looking at spreadsheets and graphs all day to find perfectly related keyword ideas. Looking through lens with tools and their keyword difficulty scores, search term competition graphs, and keyword idea analysis.

Digitaleer eliminates all the time that you invest in that by work by taking over for you. We've streamlined our process for analyzing keywords, prioritizing actions, and significantly improving your PPC campaign and SEO campaign performance.

How Does Keyword Analysis and Keyword Research Help My Business?
As you may have already guessed, search marketing is based on keyword ideas to target better customers who are at the right point in the buying cycle.
Because of this, our keyword analysis and keyword research service can help your business by doing the following.

Optimize Spend:

We do this by helping you modify your budget to shift money to successful terms and eliminate wasteful spending in the Google Ad system on those that aren't producing. This includes identifying any seasonal keyword that would be better suited for PPC campaigns versus an organic traffic campaign.

Increase Conversion Rates:

Identifying and focusing on well-converting keywords to increase conversion rates and your return on investment (ROI) from search traffic.

Find Keyword Search Volumes Trends:

Use search trends research tools to find low keyword difficulty but emerging terms that searchers are shifting to in your market.

Keyword Analysis Steps

Our keyword opportunity process is pretty straight forward.

First, you provide us with your top-level terms; we call these "dream terms" because, more often than not, they are the most expensive and highest competition words possible. While they may have thousands of people searching, their cost per click is high, and any specific keyword with high search traffic numbers general results in the wrong search intent.

Then, we use keyword tools to create a nice list of terms, typically between 500 and 100, based on search engine optimization keyword competition, monthly search volume, search results analysis, your keyword strategy, and market plans.

We then use that data to sort your specific keyword search terms into relevant clusters and outline those in a mind map format for you to build silo's with optimized content or enhance your PPC campaigns.

We then create a report for search engine optimization that outlines all the on-page SEO tasks that you should perform to rank higher for those new term ideas.

We then create another report combining the on-page and off-page factors you need to approach to rank for those new keyword ideas.

And then...

And no and then...

And that's it! Perhaps your next step is to determine how you want to spend all your new-found free time!

What is Keyword Research?
Keyword research is the process of discovering words and phrases that people use to find things in search engines like Google, Bing, and YouTube. Unlike analysis, research here is typically the idea of forming target keyword lists based on reported Google Ad keyword planner monthly search volume.

There are many website owners and SEO's make the mistake of not doing proper keyword research, and it's likely a big part of the reason why 91% of pages get no traffic from Google.

The Process of Discovering Keywords
You probably already have a few target keyword ideas in mind that you'd like to rank. If not, you'll have to find at least one for this service.

Things like your products, services, or other topics your website naturally leads to excellent seed terms or keywords your competitors are using for your research, so start there! Remember, you don't need thousands of keyword lists.

We will enter those keywords into a keyword research tool to discover average monthly search volume and similar terms.

We'll gain insight into search volume keyword data during the keyword discovery phase; it helps us determine which variations of your terms are reported as most popular amongst searchers.

Since both high- and low-competition keywords can lead to conversions, learning about monthly search volume will help you prioritize keywords that will give your website the most significant advantage.

Let's use the example of an attorney that specializes in personal injury.

Typing "lawyer" and "attorney" into a keyword research tool, you may discover highly relevant, highly searched for related terms such as:
personal injury attorney Phoenix
motorcycle personal injury attorney Phoenix
Phoenix Personal Injury Lawyer

We started with short, general topic seed word and ended up with a great list of high intent long-tail keywords to target. And yes, those terms will have a much lower monthly search volume, but they will have a more intent-based target audience who's got his or her hand on the phone to call whomever they find.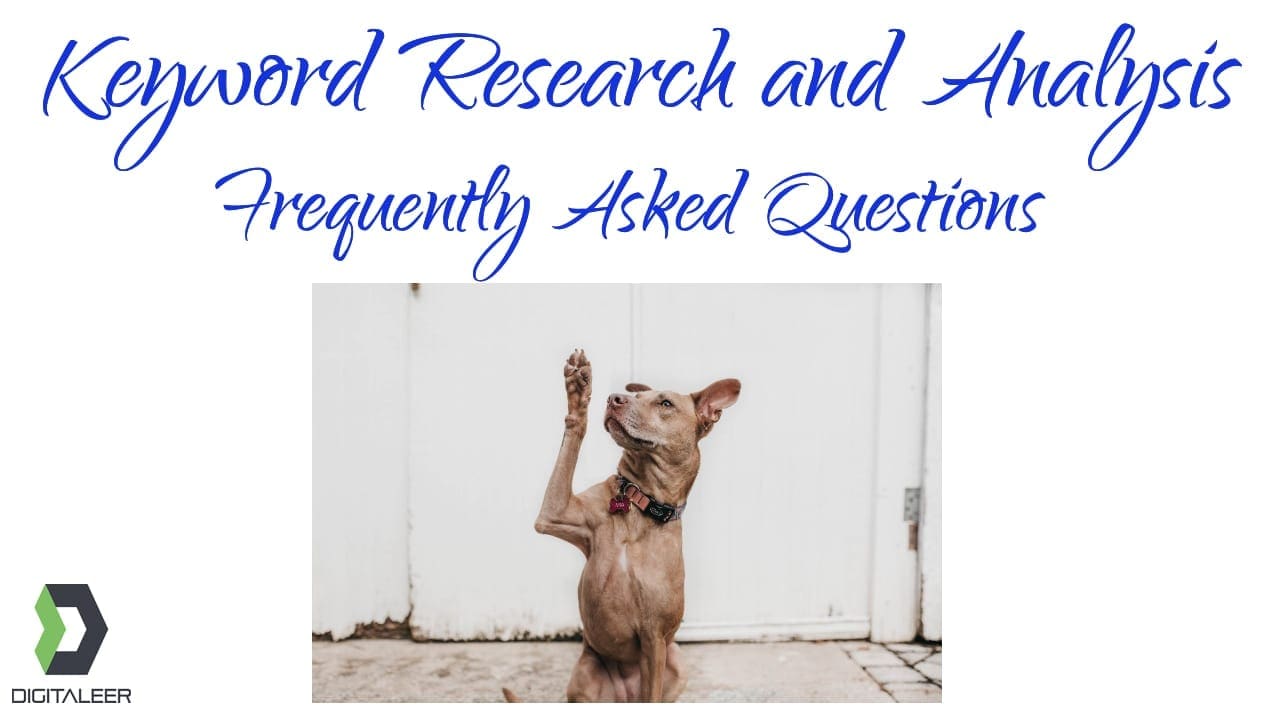 How Do We Choose the Right Seed Keywords?
Picking the proper seed keyword to start your analysis and keyword research is based solely on the product or service you are trying to sell. It can be as simple as "lawyer" or as complex as "Invisalign vs. Smile Direct".
How Does Cora and Cora Lite Work?
Cora Lite checks for correlations from the top 100 search results and analyzes the on-page factors and how they align with the ranking pages you selected as your competition. Based on that information, a report is created telling you what you have to do to match an optimization factor. It also provides guidance telling you what to do to beat the top-ranking websites in each element supporting your SEO strategies.

Cora does the same thing; however, it also adds in off-page factors.

Both return HTML reports, and Cora returns a detailed Excel document as well.

How Do You Discover New Keywords?
We use tools like Ahrefs, SECockPit, Google Trends, Exploding Topics, and SEMRush to build a term list.
How Do You Find long-tail Keywords with Low SEO Difficulty?
Keyword difficulty has many definitions in different tools. For our application, we depend on the difficulty ratings provided in keyword tools like SECockPit.
How Do You Find Keywords That You Can Easily Rank?
We prefer to use SEO tools, an analysis tool, and a term ratio method to identify low hanging fruit keywords. However, we don't define all of those terms in our reports specifically to focus our online marketing efforts on long-term structure.
How Do You See Where Your Competitors Rank?
We use the SEO tools and keyword tools like Ahrefs, SEMRush, Google, and SECockPit to examine competitor keyword lists and website ranking.
Why Is Competitor Analysis Data Strategy Important?
A keyword competitor analysis data strategy is important because it allows you to identify your target audience and where they are looking online for products or services like yours. Consistently updating your database will allow you to identify new keyword opportunities for your business's SEO and PPC campaigns. Finding these new points will allow you to identify ranking content that needs to be updated to answer a specific question about your service or create new content for ranking to answer a different approach to a problem your product solves.
Will This Keyword Analysis Help My Websites Paid Search Marketing Campaign?
The keyword information provided by this service will help your websites paid search Ad campaigns, not only by finding the terms but also by organizing them so the PPC management professionals can easily use the structure to optimize your paid search account Ads.
How can keyword research improve my website ranking?
You can improve your website's performance metrics and SERP ranking with this information by indexing more content that features digital marketing content with low search competition. You identify those low volume terms through proper market research, competitor analysis, and performance metrics. Then, as you begin ranking higher for more low competition terms, your website gains more trust and authority. This compounds on it as your PPC quality score and digital marketing content campaigns continue to grow.