Are you looking for a WordPress page speed optimization service to help you get your website running as fast as it possibly can? All of the tools, or more importantly users, telling you that you have a super slow site? Tried to add a plugin to make it faster but can't get the settings right? Does your Woocommerce e-commerce store need a speed improvement for a better mobile experience?

If your competition are running fast sites and you're a website owner running a slow website, you've landed in the right place.

We started our WordPress website speed service well over four years ago before page speed optimization for SEO purposes became popular. Then all the "experts" popped up offering up what we do (or at least trying to).

Our expertly run WordPress speed optimization service optimizes your WordPress website in order to ensure that your web property is serving up your information as quickly as possible within the capabilities of your hosting environment.

We only work with WordPress Page Speed optimization so if you have another platform you would like to have work completed on, you'll need to investigate other speed optimization service options.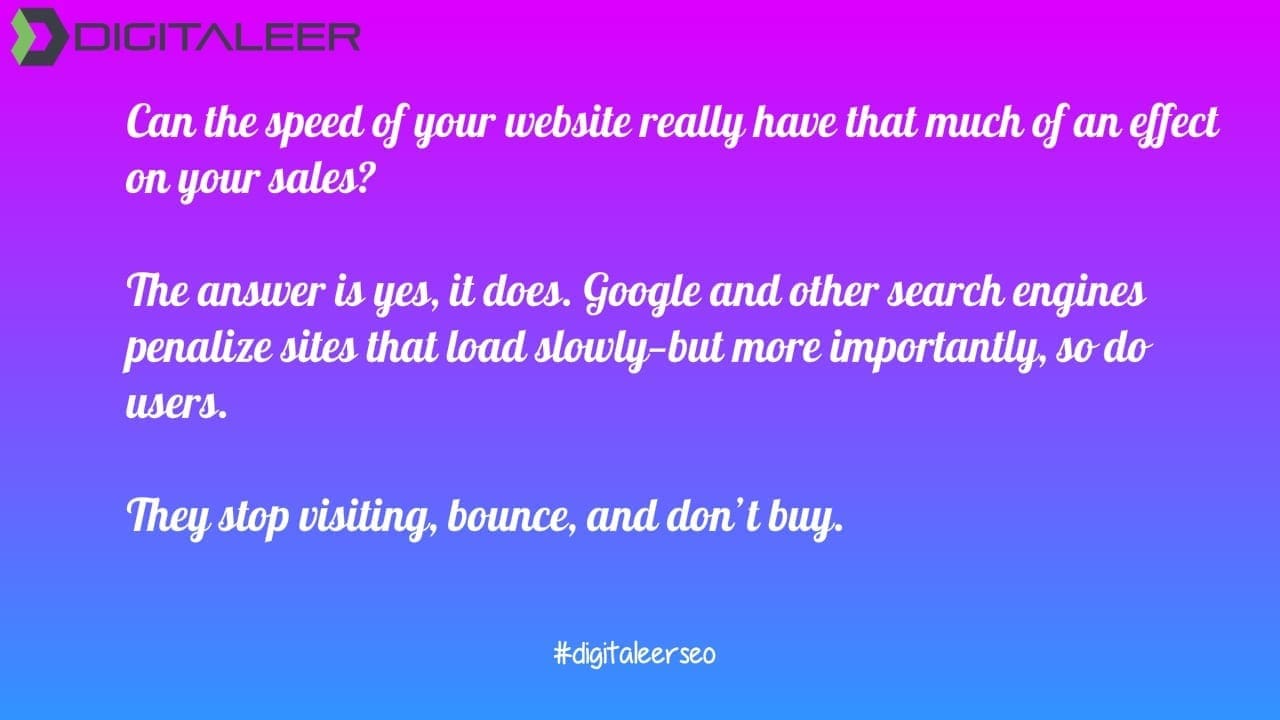 How Does WordPress Speed Optimization Help Your Business?
Having site cache files that are properly optimized for loading times on both mobile and desktop will increase the length of time visitors are on your site. And more to the point, it will allow you a better opportunity to convert those users into leads and sales.

All too often webmasters forget that user experience is really what makes money for businesses via increased conversions.

From Woocommerce applications to a local personal injury attorney website, a fast loading speed from your website results in a better user experience and higher conversion rates.

Unfortunately, digital marketing practitioners view page speed optimization as something that they do for search engine optimization. After all, Google has often said that page speed is a ranking factor (albeit, a small one).

And with recent updates to their PageSpeed Insights tool with the release of Core Web Vitals, it's getting harder for businesses to ignore site speed optimization tools.

But their teams are only chancing valueless grade scores on testing tools.

We use tools to measure how effective our WordPress site speed services are at speeding up your website, however, we only monitor the metrics that really matter for the best user experience.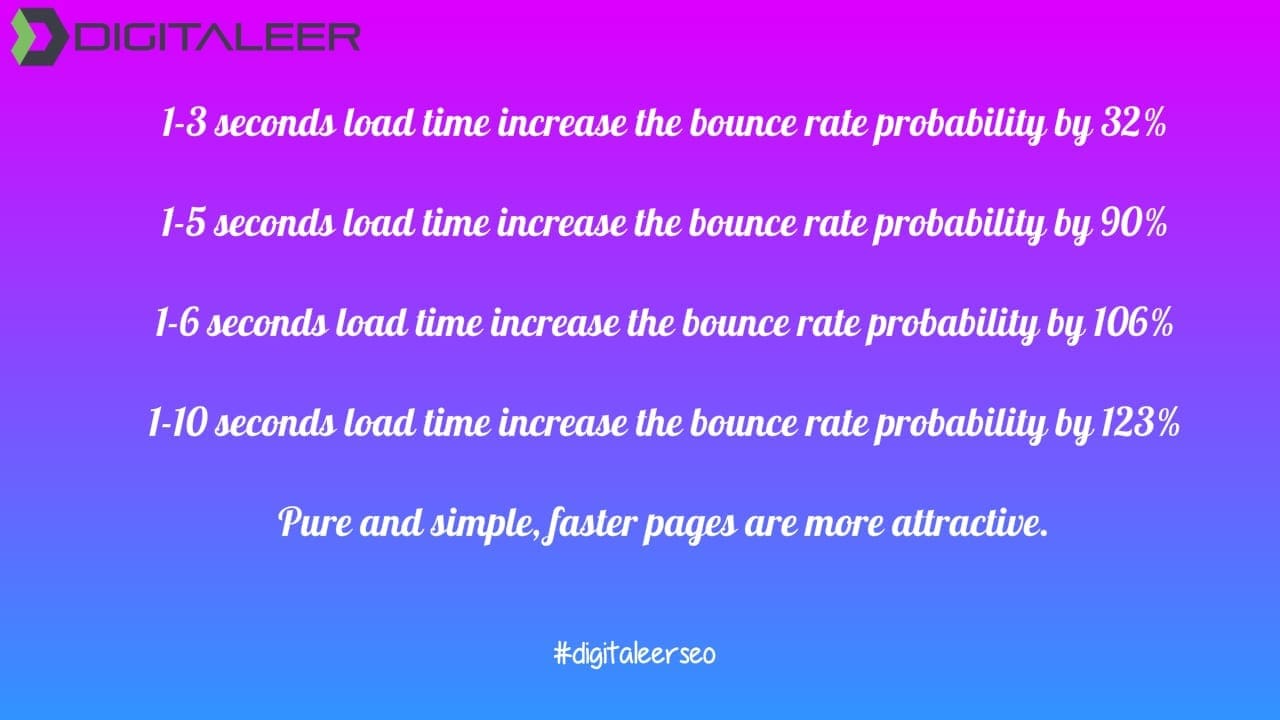 Our Page Speed Optimization Services Process
Page speed is often confused with "site speed," which is actually that page speed for a sample of views on a site.

Page speed can be described in either "full load time" (the time it takes to fully display the content on a specific page), "start render" (the time it takes the user to be able to use your site), or "time to first byte" (TTFB) (the server response time from your web server to answer your browser and deliver the first byte of information).

For SEO and users, TTFB and super-fast Start Render are really what matters, these are the two metrics that indicate a usable optimized for your users. If you increase your website speed by ensuring its running at its peak performance, you'll see it in your conversion rate numbers.

We use industry-leading speed optimization tools and caching plugins to speed up your WordPress website for the fastest load time and test them to ensure we have done it right.

We make sure that the images on your WordPress site are leveraging lossless compression to be as optimized as they can be to reduce their file size without image compression significantly impacting their visual quality. We also make sure that the images are the proper dimension for the application they are being used for.

We improve website performance by looking at your stylesheets to figure out which ones can be safely minimized to reduce their delivery time while keeping all the functions on your site is working properly.

This site speed optimization technique is called Minification.

Minification is what typically breaks most themes and plugins.

We have a system in place to take your minification as far as possible while keeping your site working as expected.

Finally, we take advantage of the GZip compression installed on your servers to make sure your cache and other WordPress files are maximizing the resources available to speed up your website.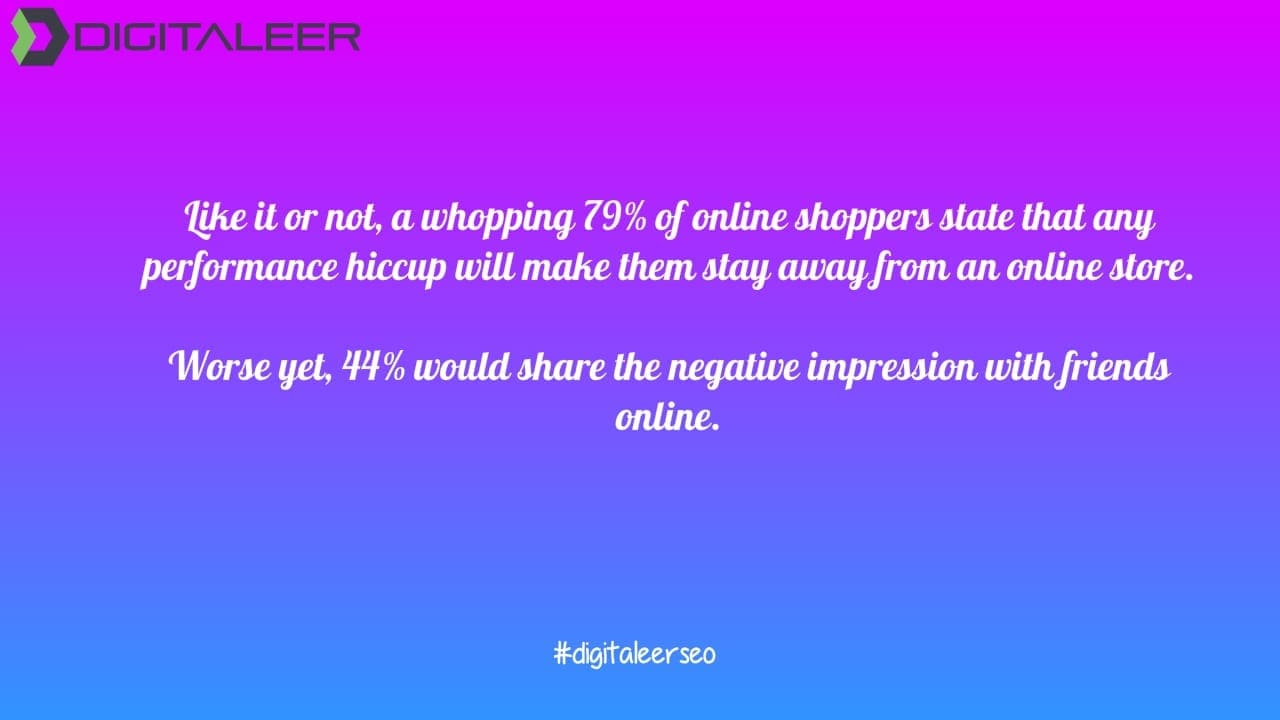 Page Speed Optimization Services
Improve your website loading time by using industry-standard best practices and our Page Speed Optimization Service. Our WordPress experts will optimize your website to leverage your hosting provider and coding to speed up WordPress and achieve maximum performance. The resulting lower page file size, DNS lookups, and requests from the server, the faster the content is delivered.
Optimize Images already on your site
Set up image optimization tools for future image uploads
Set up lazy loading so images and video load faster
Activate server GZip Compression
Preload Google Fonts
Fix bad request instances
Check for malware and malware removal
Database cleanup and optimization, ensure sites running schedules website performance cleanups
HTTPS and mixed content optimization
Conduct plugin audit to identify slow plugins
Minify and/or Combine CSS for super fast template loading
Minify Javascript for significantly improved functionality
Combine third party JavaScript
HTML Minification
Enable compression
Enable server caching for faster load time for new visitors
Set up and leverage Browser caching premium plugins for a faster loading time
Set up Pre-Fetch technology via an appropriate plugin
Set up Pre-Render technology via an appropriate plugin
Examine hosting provider settings, primarily for PHP updates
Actionable Advice for Further Improvement, including CDN suggestions.
Why Do You Need To Optimize Your Site For Speed?
Optimizing a WordPress website's page speed is important in order to create a positive user experience. Pages with longer loading times tend to have higher bounce rates and lower conversion rates. In plain English, if your company WordPress site is too slow people won't stick around to sign up or buy products from you.
WordPress Speed Optimization Service
for a faster loading site
Are you just going to install a plugin?
The new line in marketing for WordPress speed optimization practitioners is "we don't just install a plugin and call it optimization". The funny part of that is that, yes, they do, its WordPress so unless you have a custom coded version of WordPress that does all the modification and caching functions, you'll need a plugin.

The difference between us and them is that we're honest with you and will tell you that we're not performing rocket science here.

We've completed this service on 1000's of websites and we know which cache and optimization plugins work best with what types of hosting and how to set those up improving your site speed without breaking its features and functions.

We do give you further site speed optimization recommendations like, using a CDN or seeing if your shared host will update your PHP to the latest version. Or, if you have your own dedicated server or VPS, that has hosting management access we can update all those server-side settings for you as well.

How Much Faster Will My Site Be?
The answer depends if your sites running slow now. If your website has no optimization done to it now and is on a reasonably responsive server, you can expect a significant improvement. However, if your website is loading at 2 seconds now, your page speed optimization improvements will be marginal.
Will WordPress Speed Optimization Improve My Rankings?
It depends on how your website is currently optimized. If your website has no optimization and is currently running slower and 3 seconds load time, then you will see a SEO rankings improvement. How much depends on your other on-page speed optimization efforts. If it's faster than 3 seconds now, you'll see marginal SEO improvements but have the potential for more conversion rate improvements.
How Do You Check Site Speed?
We leverage WebPageTest.org's speed test tool for monitoring page speed and watching for page speed optimization improvements and issues. This speed test tool does leverage Google's Core Web Vitals, as well as a security reporting feature. We don't leverage the security feature as much because it's set too sensitive in our opinion.

We DO NOT optimize for PageSpeed Insights, Lighthouse, or Core Web Vitals scores, there is no evidence that they matter for SEO or are an accurate measurement of user experience.

Is Page Speed Optimization A One-Time Thing?
Properly done, the page speed optimization process can be done only one time and it will continue to work in the background on your entire site. However, when your themes, server, or WordPress undergo a significant update you should reexamine your optimization setup.

How Long Does the WP Speed Fix Take?
The actual page speed optimization process of optimizing your site takes anywhere from two to six hours depending on how many images you have (typically the most time-consuming part). The average time from order to receiving your final report is typically 48 - 72 hours depending on order volume at the time of your order.
Do You Guarantee Improvement in The Site's Performance?
Yes, we guarantee that your website will perform better after page speed optimization. We don't guarantee how much, you might be running a blazing fast Lambo or a slow load Pinto, which determines how much of a speed improvement you get.
When I Minify Javascript or CSS It Breaks My Website?
Javascript modification is a great way to get a fast website. However, there are times when your theme, plugins, or third-party scrips break when it is applied. In this case, we look at alternatives like Combine only, Inline Javascript, Inline CSS, defer Javascript, or not using minify at all. and Testing tools will give you a bad "grade", but your site visitors' user experience will stay intact.
Do I Need A Content Delivery Network?
Not always, CDN's are great for image and template file delivery, however, if you have a good web hosting server they may not be necessary We do recommend as a general best practice that you use CloudFlare for its security features and CDN, however with proper image dimensions and cache plugin it's not always worth the effort for minimal page load improvements. The exception would be Woocommerce sites that leverage a lot of images, then we consider a content delivery networks as required.
What Image Optimization Work Will You Complete?
We optimize the images on your website using Smush Pro, which is one of the premium plugins from WPMU. We ensure the image compression using lossless compression methods are done and lazy loading images is set up. Then we take Smush Pro off of your site and install a free option. We do recommend that you upgrade to a premium option like Smush Pro on your own.
Should We Use A Managed WordPress Hosting Company?
A managed WordPress hosting company will typically set up a hosting environment that leverages server-side caching and browser caching. However, from our experience, these services and servers are oversold which results in a slow server response time, slow load of pages, and increased bounce rates.
WordPress Speed Optimization Service
for a faster loading site