---
STW Episode 58 – GMB Videos, Myths, and Your Dead FaceBook Pages
January 13, 2018
Welcome to another episode of SEO This Week!.  Episode 58 brings us a lot of news because I moved the publishing day from Monday to Friday.  That way I can do the live stream on YouTube on a day that people might actually not have another webinar to go to.  I will be playing with the times, but as I get into the habit of doing those they will most likely be at 2 PM PST.  You can end your day with me with some news and maybe a glass of rum or two.  With that said, welcome to Episode 58!
This week we take a look at some tools for social media, comparison of citation services, keyword research nuggets, and even some changes to Google My Business that are rather interesting.
The 5 Best DIY Image Tools for Your Social Media Campaign
These social media image maker tools can help your small business up its social media game without spending a bunch of cash. Read More…
Our Insights:  There are plenty of tools out there and while I don't think these are the "best", they are pretty good.  I've used two of these and they do the trick if you have an idea of what you want to make.  They are not good if you don't have a creative bone in your body though, so there is that.
---
Google's Got the Goods – Points to Ponder Moving into 2018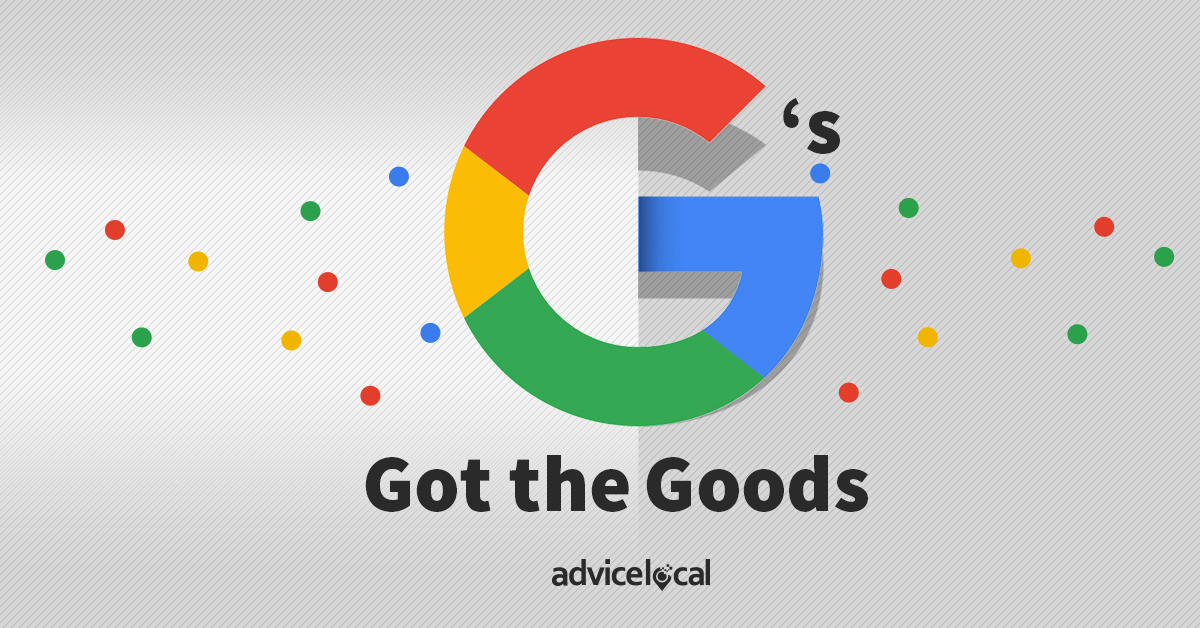 Did you end 2017 with a bang or a whimper? The struggle for local businesses to place in the top spots in local search results is not getting easier, but instead more difficult for most businesses. There are many different reasons for this. A few include: Google is constantly adjusting their algorithms and expectations. Local businesses are getting smarter about optimizing for search. Gaming local search results is still rampant [ Read More…
Our Insights:  This is a pretty good roll-up of all the articles this site put together during the year that got some traction.  I put this one up because its a great example of something you can do at the end of the year.  Also, the articles are interesting too.
---
5 Google My Business Myths Debunked
Many businesses want to rank in the coveted "map pack"—or the map section of the search engine results page (SERP) that shows local business results—but not every business qualifies. Those that do qualify must adhere to specific guidelines for representing their businesses on Google, or risk suspension. As an online marketing professional, it's important to Read More…
Our Insights:  You'll have to watch the live stream (or the recording) where I talked about these so-called "myths".  In reality, a couple of their points are accurate, while others are not necessarily true.
---
How to Increase Click-throughs on Organic Search Listings
Finding new keywords to target and developing content around them is a common practice for search engine optimization. But optimizing for a keyword does not necessarily mean a searcher will be interesting in clicking. Read More…
Our Insights:  I've been talking about optimizing titles for clicks ever since I wrote and published my on-page SEO guide.  CTR (click through rate) is important in the search results and getting your inner copywriter on is important in both the titles and the meta descriptions.  I've even dropped a little trick in the live stream on some ways to use ads to write them.
---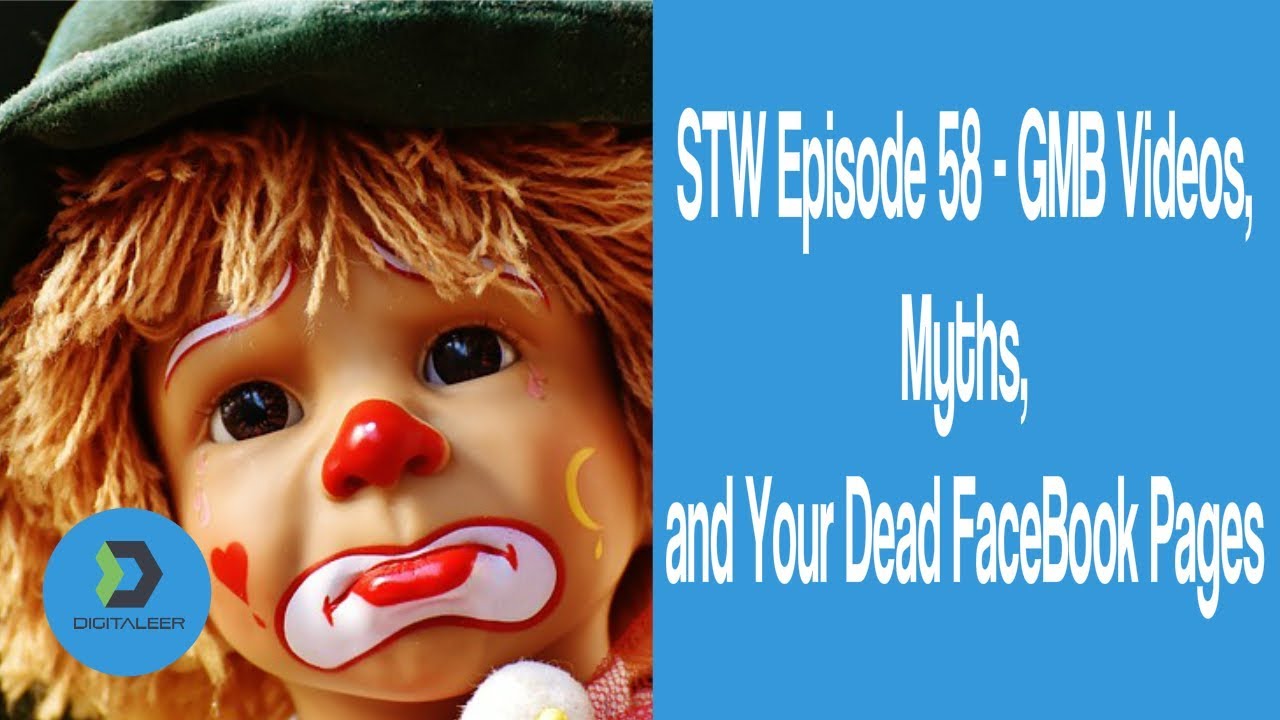 ---
Local Citation Services Compared – Moz Local vs. BrightLocal vs. Yext vs. Whitespark vs. Advice Local vs. Synup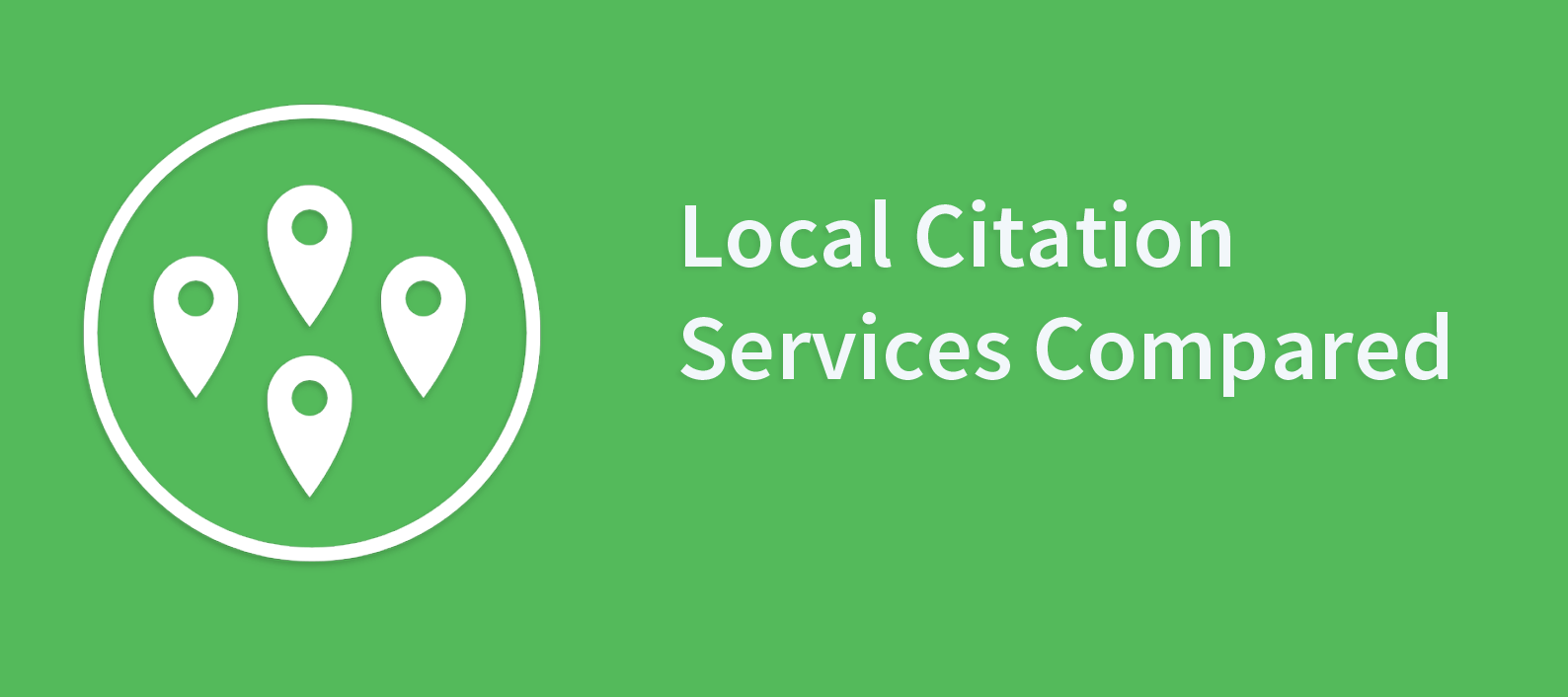 Read More…
Our Insights:  This is something I have wanted to do for quite some time.  While one of the service providers wrote this post, its actually pretty objective and doesn't seem to go out of its way to write in a slanted way.  While I might use Brightlocal for citations, you have to give them props for being legit with this.
---
10 facts about rich results that all SEOs should know
Columnist John Lincoln provides a lesson in rich results 101 for those who are just getting started with them. Please visit Search Engine Land for the full article. Read More…
Our Insights:  Rich Snippets are a great way to get some extra attention to your web pages in the search results, provided you do it right.  While this post isn't all inclusive, its pretty good at giving you the proper foundation if you are just getting into doing this stuff.
---
How To Rank On Page One Of Google Without Publishing Any Content On Your Site
Search engine optimization is an arduous, complicated task Read More…
Our Insights:  Just a heads up, it's about doing posts on other people's sites, not your own.  The theory is these other sites will be easier to rank than your own site.  I use this method of link building.
---
How to Use Search Intent for Your Business
Search intent, sometimes also known as keyword intent, is the ultimate goal of the person using a search engine. With the Google Hummingbird and Google RankBrain algorithms, the search engine can interpret search intent and display results that meet that search intent. In this article, you will learn the different kinds of search intent & how to optimize for them. Read More…
Our Insights:  This is a keyword research post to help you understand the difference between different types of keywords.  I love this type of content because it helps service providers educate their audience.
---
Roadmap for a Solid B2B Facebook Advertising Strategy
Is Facebook a good platform for B2B advertisers? Find out why we tell our clients "Yes!" and learn how to define a solid strategy tailored for your success. Read more at PPCHero.com Read More…
---
News Feed FYI: Bringing People Closer Together
As we make these updates, Pages may see their reach, video watch time and referral traffic decrease. The impact will vary from Page to Page, driven by factors including the type of content they produce and how people interact with it. Pages making posts that people generally don't react to or comment on could see the biggest decreases in distribution. Pages whose posts prompt conversations between friends will see less of an effect. Read more…
Our Insights:  FaceBook just used "fake news" to limit the reach your pages get even more and increase ad revenue.
---
Why Google AdWords' Keyword Volume Numbers Are Wildly Unreliable
Broad and unusable volume ranges, misalignment with other Google tools, and conflating similar yet intrinsically distinct keywords — these are just a few of the serious issues that make relying on AdWords search volume data alone so dangerous. In this edition of Whiteboard Friday, we discuss those issues in depth and offer a few alternatives for more accurate volume data.  Read More…
Our Insights:  This is another great post to help guide your clients through keyword selection.  Let's face it, we would all love to rank for super high traffic keywords, but sometimes budget and time won't allow that.  So if we do the right keyword research using the right information, we can make a difference in a business with SEO services fairly quickly.
---
Selling SEO to the C-Suite: How to Convince Company Executives to Support SEO
SEO must be a priority. However, convincing the company executives to prioritize it and allocate budget to SEO initiatives can feel like scaling a mountain. Sound familiar? Convincing company executives that SEO is one of the most critical elements of a holistic digital marketing strategy to increase website traffic (and therefore customers, sales, and revenue) won't be easy, but these steps can increase the chances of your program being taken seriously, and getting the budget needed to make it a success. Before you start: Put yourself in the shoes of the C-Suite and be ready to answer their questions. While it's no doubt frustrating that your executives don't understand the importance of SEO, put yourself in their shoes and consider what is important to them. Read More…
---
Google Offers Image Search Indexing Tips
Google's John Mueller offers clues on how Google indexes images for Google Image Search. Read More…
---
Google PageSpeed Insights Now Measures Real World Speeds
Read More…
Our Insights:  You can put lipstick on a pig, it's still a pig.  Avoid this tool
---
Google to Publishers: Optimize Your Content for Google Assistant
Read More…
Our Insights:  Check your search console account and see if you have a message to fix stuff for Google Assistant.  If you do, and it doesn't take a lot, fix it.  Even if you only get a couple extra hits it might be worth it to take the time.
---
How to Build an E-commerce Keyword List
Keywords are an important building block for e-commerce marketing. Developing and maintaining a keyword list may help an e-commerce business understand shoppers and do a better job of marketing to them. In the context of search engine optimization, searchers' words or phrases summarize their thoughts, questions, or needs. Read More…
Our Insights:  Another great keyword research article, I also added my own insights during the live stream about categories versus products in ecomm.
---
12 New Business Books for 2018
Here is a list of new and upcoming business books for entrepreneurs, managers, and creative professionals. Read More…
Our Insights:  I only read eight books last year, I'm such a slacker.  I have purchased that many so far this year and intend on doing much better.  If you want to join me on the crusade here is a great list to get started with.
---
Google My Business Now Officially Supports Video
Colan Nielson of Sterling Sky spotted the video option in the Google My Business dashboard starting to appear last week. Google has now officially announced that every dashboard now has the feature to see what videos consumers have uploaded and to upload your own. Read more…
Our Insights:  This is a very cool feature and I'm looking forward to seeing where these videos will actually be displayed.
Images from google.com, advicelocal.com, lsainsider.com, practicalecommerce.com, brightlocal.com, searchengineland.com, searchenginepeople.com, localsearchforum.com, semrush.com, fb.com, moz.com, searchenginejournal.com, blumenthals.com