---
STW Episode 56 – Keyword Research, Technical SEO, & Manual Penalties
Welcome to Episode 56 of SEO This Week!  We are going to take a look at some content marketing tips for those boring industries its hard to write for.  We are going to get some tips on using the various tools for keyword research.  We are taking a look at technical SEO and manual penalties, changes to AdWords, and even how Google is going to deliver search results from now on.
All this and more on SEO This Week!
Tangential Content Earns More Links and Social Shares in Boring Industries [New Research]
Many companies still don't see the benefit of creating content that isn't directly about their products or brand. But unless you have a universally interesting brand, you'll be hard-pressed to attract much of an audience if all you do is publish brand-centric content. Content marketing is meant to solve this dilemma.   Read More…
Our Insights:  Let's face it, local businesses have a hard grasping and embracing the whole content marketing idea.  They don't see the value of it, and frankly, no matter how much you show it to them they just will never get it.  In those cases, we implement then prove the results, if they don't get it then well you know what they about horses and water.
This post gets your creative juices flowing to help you come up with content for those businesses that just are not conducive to a whole lot of content, but could certainly benefit from the branding benefit.
---
How to Use the Keywords by Site Data in Tools (Moz, SEMrush, Ahrefs, etc.) to Improve Your Keyword Research and Targeting
One of the most helpful functions of modern-day SEO software is the idea of a "keyword universe," a database of tens of millions of keywords that you can tap into and discover what your site is ranking for. Rankings data like this can be powerful, and having that kind of power at your fingertips can be intimidating.   Read More…
Our Insights:  Moz released a new tool to bring their keyword database up to par with the other providers and this video shows you how to use any of them to gain some intellegence about the keyword, who's ranking, and even a ton of competition analysis you can be doing with them.
---
Tips to troubleshoot your technical SEO
Stumped by a technical SEO issue? Columnist Patrick Stox has some tips and tricks to help you diagnose and solve some common problems.  Read More…
Our Insights:  This post is a decent roll-up of tools within Google and Chrome that you can use to check elements of your site from a technical perspective.
---
Google Search Will No Longer Use Domains to Indicate Country Service
Google search across desktop, mobile web, mobile apps, and Maps will no longer use country code top-level domains (ccTLDs) to indicate where a user is searching from.  Read More…
Our Insights:  This is really going to throw a wrench into the process of Rank Tracker providers who are having a hard time as it is delivering accurate results.
In short, Google is going to use your IP and Geolocation to determine if you should see search results on Google.com or Google.co.uk (or any of their other variations).
---
All Google Manual Penalties Explained from SMX East
Eric Enge shared insights at the "All Google Manual Penalties Explained" session.   Read More…
Our Insights:  Having done several penalty recoveries I will say that the process outlined here to get out of a penalty is exactly what we do, looks simple enough, but it is a lot of hard work.
---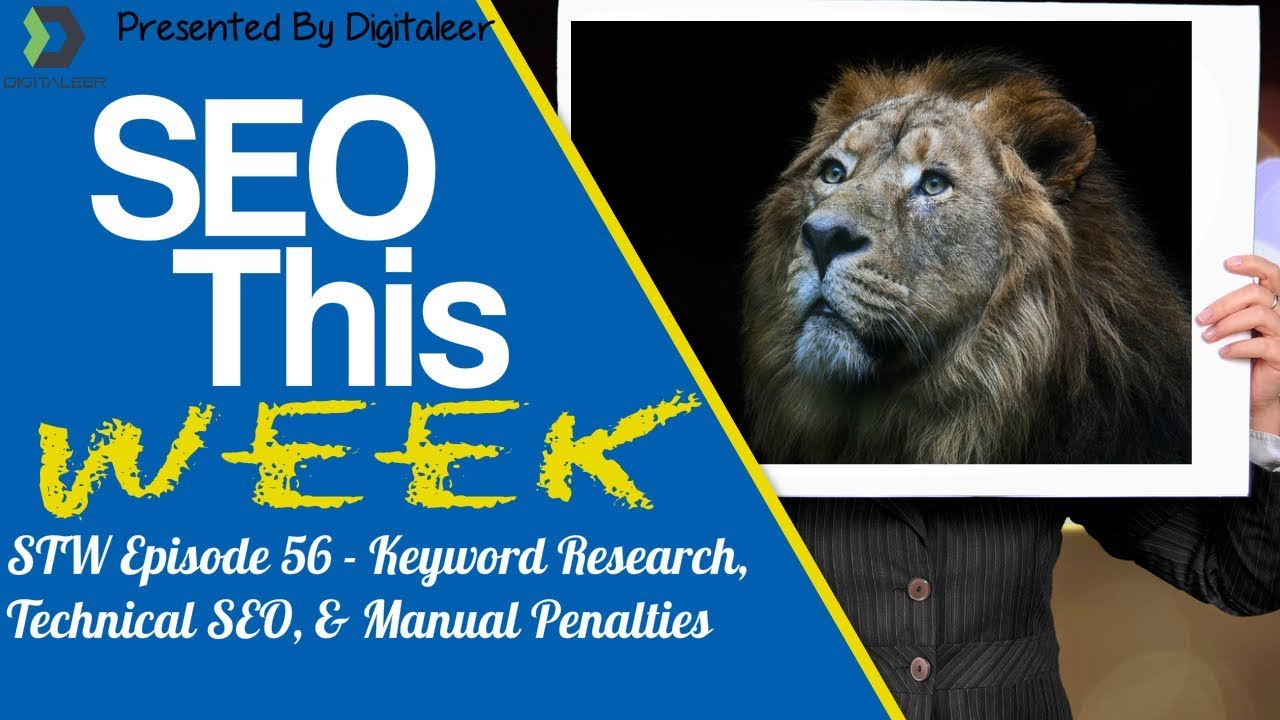 ---
2 New AdWords Features & 1 Awesome Strategy You Must Know
Here are two important AdWords features you need to know about, and a fabulous bid strategy to test.  Read More…
Our Insights:  This post takes a look at some features that are new in AdWords to help you spend you money more effectively.  One is a AI driven Ad Copy tool that makes changes to your ads in hopes of improving them, and the option to turn that off.
---
HTTP 503: Handling site maintenance correctly for SEO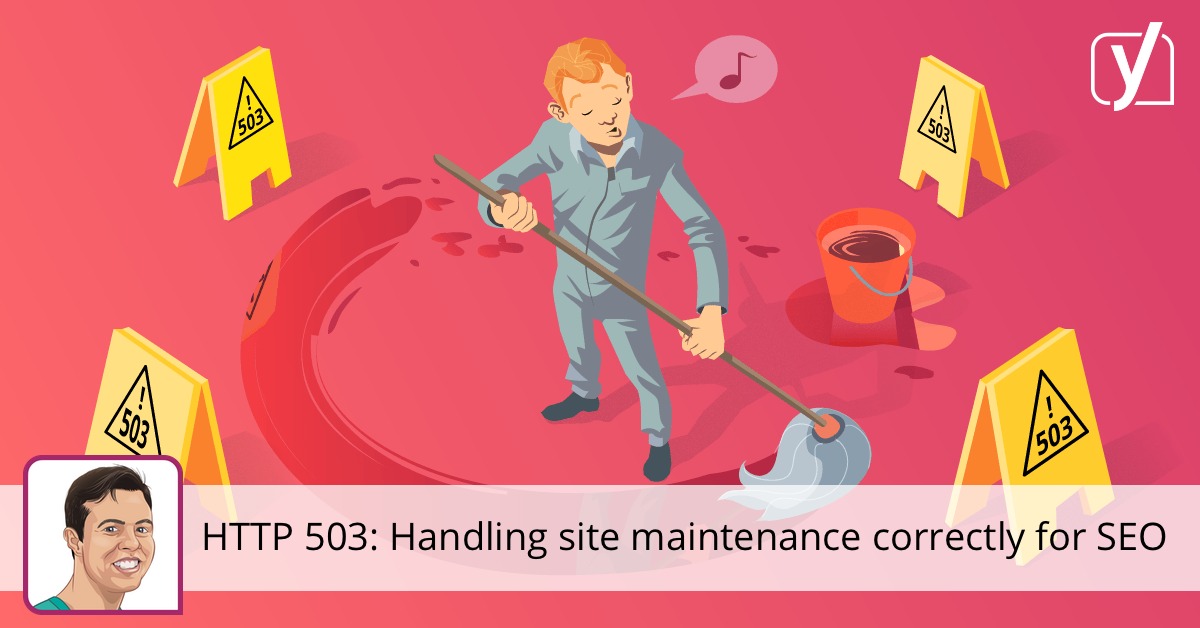 Sometimes, your site will need some downtime, so you can fix things or update plugins. Most of the time, this tends to be a relatively short period in which Google will most likely not attempt to crawl your website.  Read More…
Our Insights:  When we put our site up in maintenance for a long period of time this code comes in handy, however, for the most part, I don't think you'll need it all that often, if ever.
The value in this post comes in the explanation of the different codes and what they are used for, something you need to know when doing or getting a website audit.
---
How to Do a Competitor Analysis for SEO
Competitive analysis is a key aspect when in the beginning stages of an SEO campaign. Far too often, I see organizations skip this important step and get right into keyword mapping, optimizing content, or link building. But understanding who our competitors are and seeing where they stand can lead to a far more comprehensive understanding of what our goals should be and reveal gaps or blind spots.   Read More.
Our Insights:  This is a great step by step checklist for competitor analysis that even comes with a Google Sheets Template to help you do the work.  It is based on getting data from SEMRush, so you may have to edit it a bit for your favorite tool, but its still very useful none-the-less.
---
SEO Ranking Factors in 2017: What's Important and What's Not
A panel at SMX East, "," sought to answer that question. This panel featured data from large-scale studies performed by SEMrush and Searchmetrics, as well as case studies and practical advice … Read More…
Our Insights:  This is a rollup article about three different presentations at SMX East.
First, they determined that ranking factors were different for each query.  Second, they said you should have a fast website.  Third, they showed the https might be something to look at if your users expect to see it.
---
Conversion Linker – How does this new tag affect your Adwords tracking?
If you use GTM, you may have noticed this new Conversion Linker option in your tag templates. It's a very basic tag that doesn't require many configurations, which also makes it easy to miss. The Conversion Linker tag is the result of a significant change in how AdWords conversions are tracked, from third-party to first-party cookies. Read more…
Our Insights:  If you are new to using Google Tag Manager or conversion tracking in Google Analytics this post may be very interesting to you.
It seems Apple changes to privacy on their devices has led Google to create a technology that works better at tracking conversions, however, it wasn't declared ready for prime time yet to it was turned on without documentation.
This post will help you navigate it and use it properly until Google changes something in it.
---
120+ Great Cheat Sheets for WordPress, Web Developers, and Designers
Cheat sheets are something everybody can benefit from hugely if they're struggling to remember things.  To make this easier on everybody, we've gathered a rather massive list of 120+ great WordPress cheat sheets, web development cheat sheets, design cheat sheets, and more.  Read more…
Our Insights:  Everyone looking to market online will at one point in time come up against an issue that requires a little coding fix so I always recommend that new SEO's learn at least a little basic HTML to help them be successful.
This post is nothing more than a collection of WordPress coding checklists and documents that could help you navigate through a site or perhaps inspire you to develop your own themes.
Images from moz.com, searchengineland.com, searchenginejournal.com, yoast.com, ppccourse.com, codeinwp.com