---
STW Episode 54 – Amazon SEO, Competitive Analysis, and SEO For Startups
Welcome to Episode 54 of SEO This Week!  This week we are taking a good look at Amazon SEO to improve your product rankings, competition analysis for both SEO and pay per click, a bit about Facebook Ads, some SEO tools, and even a couple pieces on copywriting and conversions.
All this and more on Episode 54 of SEO This Week!
Amazon SEO: A guide to improving your rankings on Amazon
If you are looking for a launching pad for your products that your target audience likes and finds useful, Amazon is it. To get the most from your listings on the site you need to do some SEO. Read more…
Our Insights:  We don't deal too much with clients who are marketing only on Amazon, however, we do know enough about the topic to know this article is pretty spot on when it comes to ranking your listings on the site.
---
How to Start a Competitive Analysis: 57 Questions You Need to Ask [Free Kit]
Every brand can benefit from regular competitor analysis. By performing a competitor analysis, you'll be able to:  Identify gaps in the market Develop new products and services Uncover market trends Market and sell more effectively As you can see, learning any of these four components will lead your brand down the path of achievement. Read more…
Our Insights:  We like to do a deep dive of our competition, or our clients' competition because if they are smart they have already done a lot of market research and know some things about what is working.
This article goes over some of the steps we follow when doing our marketing plans for the agency.  We offer these as one-offs for clients who are more DIY as well.
I like the added supporting downloads they provide, however, be prepared to fill out a form asking for your first born in order to download it.
---
Dynamic Creative for Facebook Ads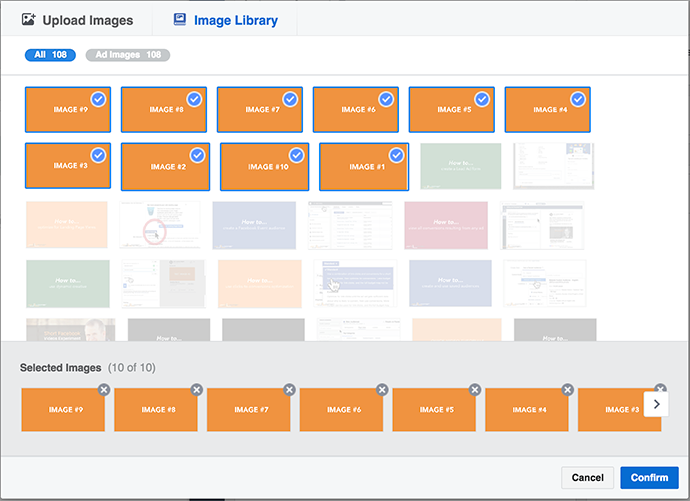 Assembling the perfect, most effective combination of creative for Facebook ads is a time-consuming process for advertisers. Thanks to Dynamic Creative, that process just got a whole lot easier. We create multiple ads in an attempt to isolate the highest performing combination. Read more…
Our Insights:  All too often people advertise on FaceBook (or anywhere for that matter) and just use one ad.  If it works, great!  If it doesn't, then "my agency sucks" or "FaceBook Ads don't work".
The fact of the matter is you have to test ads, especially on FaceBook, because the audience is so picky about what they will click on while looking at cat videos and the latest episode of "My Friends Drama" going on in their feed.
The options here are a bit complicated to get to, however, I think they are completely worth the added effort to make part of your standard practices.
---
How to carry out an effective PPC competitor analysis
Paid search (PPC) marketers benefit greatly from competitor insights. Which tools deliver the most useful information for a competitor analysis? Read more…
Our Insights:  This is really a tools post for PPC managers and I would venture to say that most people have heard of the main tools in this very short list.
However, the author does go over a little-known tool inside of the AdWords platform that everyone has access to that you might want to take a look at.
---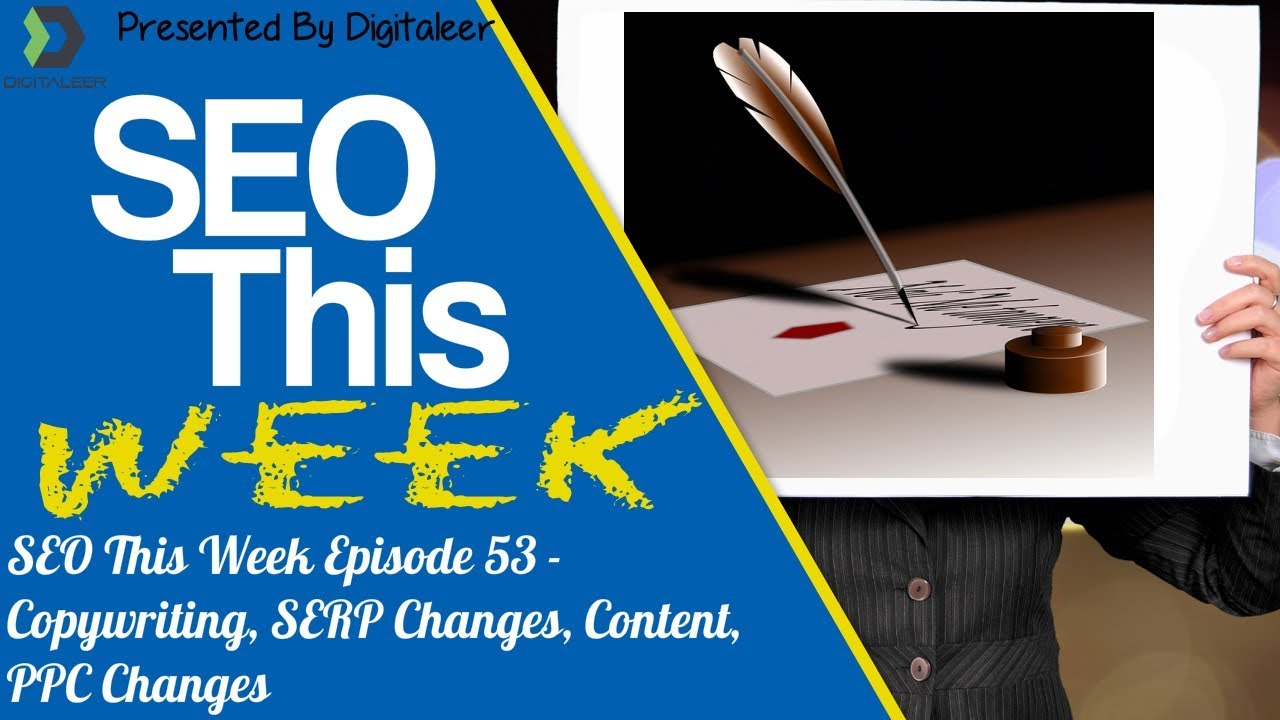 ---
Sales Techniques for Your Business and Daily Life
Sales techniques are NOT just for business. We use sales in all areas of our life, like negotiation, with our friends, and more. Get the best sales techniques. Read more…
Our Insights:  There seems to be a love-hate relationship with sales amongst business people, especially people who do a lot of their business online.
After all, is it not the dream of most online entrepreneurs to be drinking Rum on the beach while their websites and systems are working away in the background making millions?
The fact of the matter is we all need to get some sort of sales skills in order to succeed online, even if we are hiring better sales people to carry the load.
This post is a great lesson in email marketing and sales, primarily, it is focused on cold email marketing which is just one step above cold calls on the "tactics I hate doing the most, but know I have to do them" list.
---
5 Reasons Why Bing Is Still Important to Your SEO Strategy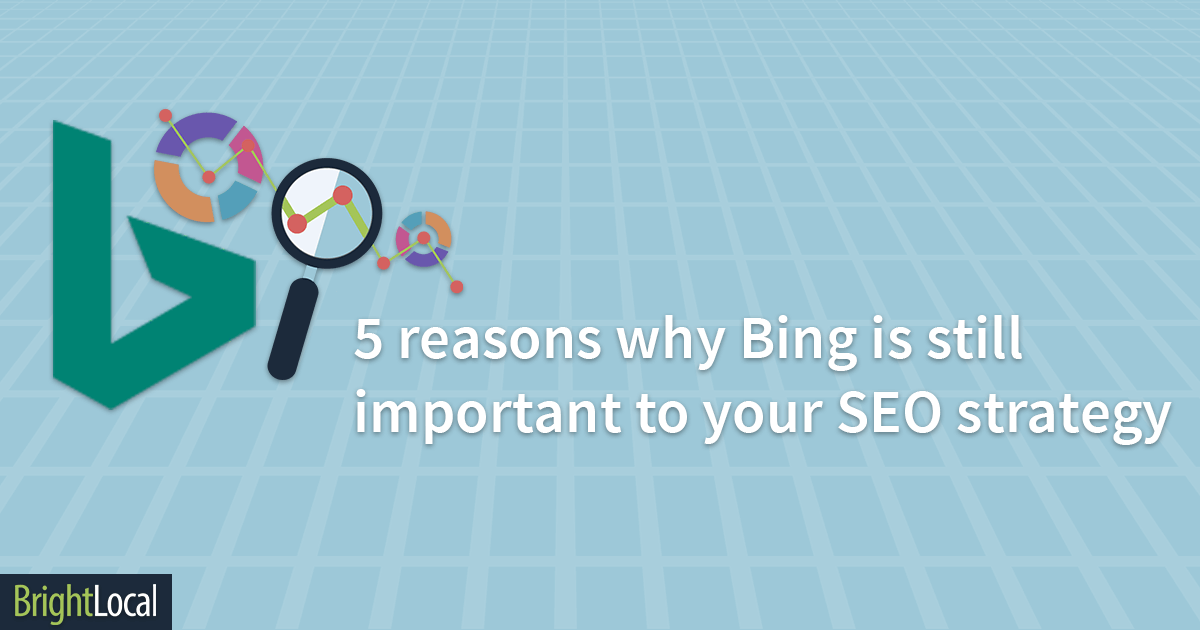 When it comes to SEO, Google is usually the first search engine people think of. Your search optimization efforts are likely dictated by Google's algorithm updates, Google best practices, and Google updates. If you're guilty of "Google first", it's not without reason. Read more…
Our Insights:  Here at Digitaleer we have held a long-standing belief that if you are trying to rank in Bellevue, WA or nationwide on Google, you might as well rank there on Bing as well.
Just because the search volume is lower than Google's doesn't mean that you should ignore Bing, as a matter of fact, there are several reasons why you should embrace it.
Top on our list is, everyone else is ignoring it, so the competition is a lot lower.
Second, and not on the list in this article, is that people on Bing tend to spend more money than Google users, $500 per transaction more in some markets.
---
The SEO Apprentice's Toolbox: Gearing Up for Analysis
As a fairly new Analyst at Distilled, I know from experience how difficult it can be to get started. So here's a list of common SEO analyses and supporting tools that may help you get off on the right foot. Read more…
Our Insights:  If you're new to SEO you can be hammered with all the tools and tech behind what makes a successful SEO campaign work.  It's safe to say that there are so many ways to look at data etc that it can become a job in and of itself gathering it all and compiling it.
This post goes over some basic tools that you may or may not have heard of.
Personally, I added a Chrome extension from this list that I didn't know about that could come in very handy when doing competition and keyword research.
---
'High-quality content' tips from Google's own style guides
That said, Google's Developer Documentation Style Guides are an excellent resource for anyone interested in creating the type of high-quality content that users value and search engines reward. Each guide reinforces the idea that high-quality pages … Read More…
Our Insights:  This is a breakdown article of some of the finer points expressed in the new content guidelines published by Google.
These are handy to read because you get to see what the manual review teams are looking at when they go to your websites.
They also often times give an indication of what the algo might be looking at in terms of content quality.
Here are the direct links:
---
5 Ways You Can Build Links Like a PR Pro
Here's how to build links using time-worn media relations techniques that have been practiced for years by PR pros.The post appeared first on Search Engine Journal. Read More…
Our Insights:  Public Relations people don't know it, but they do a lot of SEO in the course of their work and you should pay attention.
This is a list of things that PR people do for their clients that also happens to work great for SEO.  As a matter of fact, we like to do most of this stuff for our SEO clients as a matter of standard practice because it helps with rankings and branding.
---
Yext begins to verticalize local business listings syndication with 'Yext for Food'
Moves seek to provide enhanced data with more vertically specific attributes to various consumer search and discovery points.  Read More…
Our Insights:  Yext has added new sites and features that specifically address the needs of restaurants and syndicate more content for them from their platform.
While this is great for restaurants, the implication is that eventually, they may be doing that for all different types of local businesses in the future.
---
Using Dual Process Theory for Higher Conversions
Designing your website requires a studied understanding of human behavior if you want to increase your conversions. Using psychological tactics in your design to appeal to potential customers can help do this, but you must first know how users' decisions are made.  Read More…
Our Insights:  First off, let's not confuse two different disciplines, web designers are not copywriters, and its the copy that addresses the points that are made in this article, not solely design like the intro suggests.
That said, a good copywriter works with the designer so that the design elements work together with the copy elements to achieve a specific goal.
This is a great article for anyone doing conversion optimization to read because it can produce some interesting ideas and maybe help you create your next test.
---
Closing a spider trap: fix crawl inefficiencies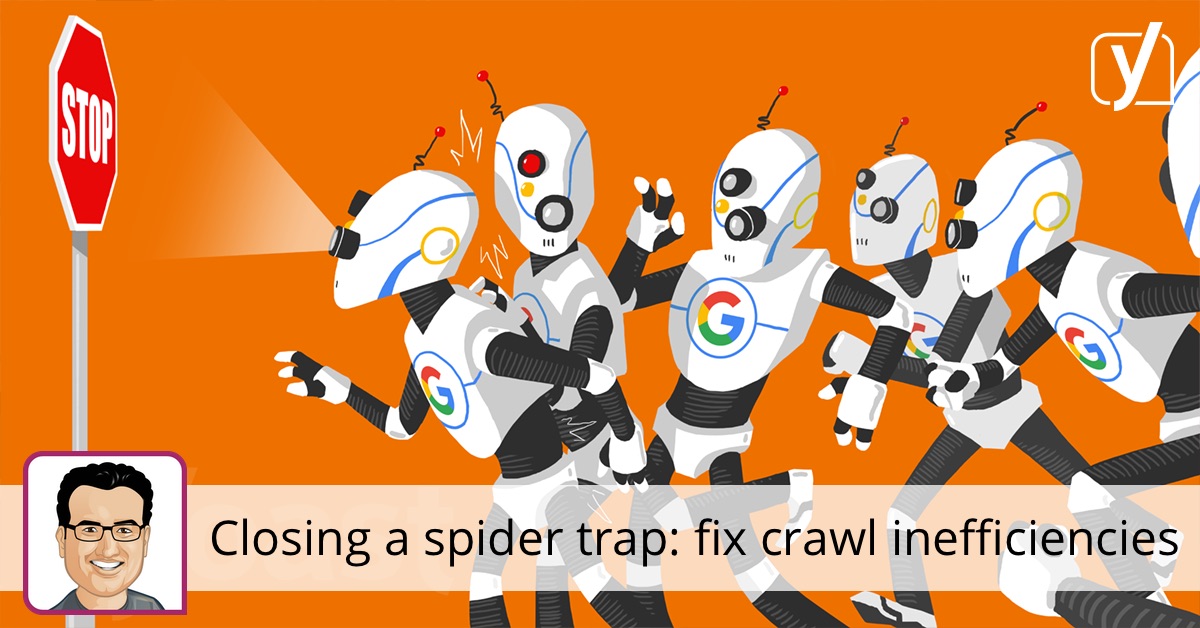 We recently made some changes to how yoast.com is run as a shop and how it's hosted. In that process, we accidentally removed our robots.txt file and caused a so-called spider trap to open. In this post, I'll show you what a spider trap is. Read More…
Our Insights:  There are a lot of platforms that create this issue as part of the way they run, WordPress typically isn't one of them so it was interesting to see that Yoast in some way had it at all.
The biggest offenders that we find are e-commerce platforms that create unique URL strings as visitors move around the platform, all fine and dandy until it does it to the Google bots as well, then you have issues.
This post shows you how to find them and fix them using some lines of code, however, as some ecomm platforms are coded to work specifically in this way I would see if you can find a CMS specific solution versus just adding lines to your robot.txt file.
Images from searchenginewatch.com, hubspot.com, jonloomer.com, clickz.com, okdork.com, brightlocal.com, distilled.net, searchengineland.com, searchenginejournal.com, conversionxl.com, yoast.com