---
SEO This Week Episode 48 – Facebook, Playbooks, and Interlinking
Welcome to another episode of SEO This Week!  I hope you enjoyed Episode 47 and were able to come away with some tips that helped your business.  Episode 48 is packed with so much more that I think you'll really enjoy.
First we take a look at a growth hacker playbook to get more customers from your competition, then we take a look at several articles that cover Facebook Ad changes, we look keyword research and how to use that your site properly, LinkedIN's new feature, and finally some tips to get your homepage right for conversions.
All this and more on Episode 48 of SEO This Week!
The Growth Hacker's Playbook To Stealing Your Competitor's Customers
People you can actually help with the value you create? The people that will make your marketing efforts pay off. The people you can build a thriving business on. Read more…
Our Insights:  This is a very good and very detailed post on 6 ways that you can use your competitor's audience to build your own marketing campaigns.
SEO's do this on a daily basis, looking at the competitions content, interlinking, and backlinks to reverse engineer what they are doing to get their rankings.
The steps in this article do much the same thing in some unique ways.
Going beyond just telling you what to do, the author takes the time to actually tell you how to do it, which is why I like this article so much and I think you will to.
---
How to improve your SEO with user-friendly interlinking
Sure, backlinks are important, but columnist Kristopher Jones makes the case that internal linking is also a critical component of improving your website's search engine optimization and user experience. Read more…
Our Insights:  This is otherwise a pretty good article discussing the importance of internal linking on your website.  We believe it's so important that we even went so far as ranking pages on internal links alone.
There is one error in this article that I believe was probably a "train of thought" mistake.
In the link authority section, the author states that "internal links have no direct impact on Google's algorithm".
Then in the next paragraph states that internal linking will result in "piece will be indexed faster and rank higher as a result."
That's clearly contradictory because the algorithm is what drives indexing and ranking.
Other than though, it's a sound piece of content that may provide some added perspective on why your SEO team is adding so many internal links in your content.
---
New Facebook Ads Can Target Those who Visited Physical Store
Trying to get people from Facebook to visit a brick-and-mortar store is one of the main reasons businesses use their ads.  While quite effective, Facebook is looking to further improve their ad options by taking the opposite approach. A new ad option they are testing will trigger ads to be displayed specifically to people who physically visited a real-world location.  Read more…
Our Insights:  There are some people that say retargeting is creepy as it is, imagines turning this on!
I love the idea of retargeting your store's physical location visitors and look forward to testing this gem out on some of my client's campaigns.
Imagine this, a dental patient comes in to get a cleaning. In a week, you retarget them with a thank you post, then a week later drop an add covering something about another service offer you have.
Restaurants could also potentially kill it with this feature.
---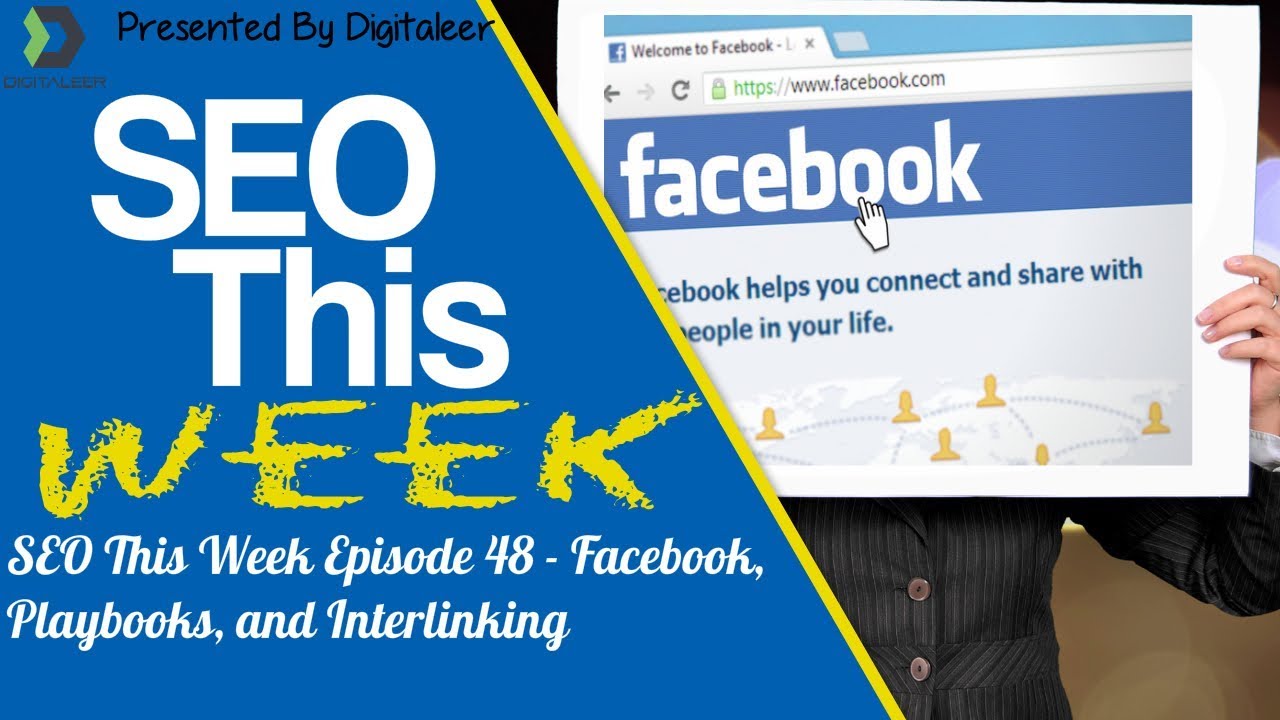 ---
[Case Study] How to Optimize
Facebook

Ads Using Responsive Opt-ins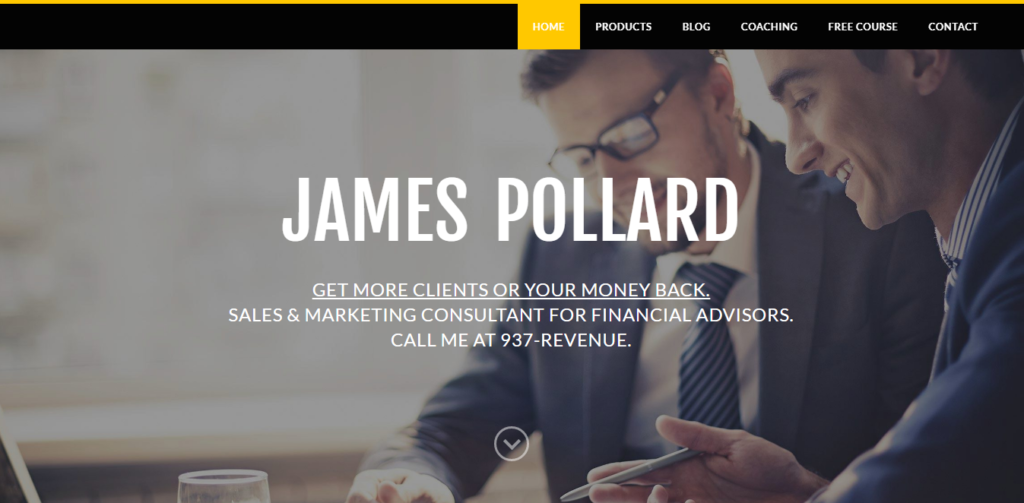 In this case study, we'll show you how The Advisor Coach optimized his Facebook campaigns and increased conversions using OptinMonster's responsive opt-ins. Read more…
Our Insights:  Facebook Advertising is driven a lot by the mobile users of the platform.  However, a lot of advertisers miss the mark when trying to apply desktop conversion tips in a mobile environment.  Such things as responsive forms, landing pages, even CTA boxes are obvious but often overlooked.
In this post, the author goes over some responsive opt-in forms they created using OptinMonster that significantly improved the overall ROI of their paid Facebook marketing campaigns.
---
Facebook Engagement for Brands and Publishers Falls 20% In 2017
The average number of engagements with Facebook posts created by brands and publishers has fallen by over 20% since January 2017. We analyzed over 880 million Facebook posts published by brands and publishers over the last year. Read More…
Our Insights:  Tons of data in here showing how the organic reach and engagement has dropped overall for businesses who publish on the site.
In the end, it's all about the ads if you are trying to reach your audience on the platform unless you already have a really loyal crowd and even then Facebook might be filtering your content on their feeds.
---
4 local SEO tips for restaurants
While general SEO wisdom is applicable if you're running a restaurant website, contributor Dave Davies digs into the details of the options available especially for this business category. Read More…
Our Insights:  No business is the same and neither is their SEO.  As a matter of fact stuff changes from keyword to keyword.
This author gets that and has created a great post on some things people in the restaurant business should be doing online to get more bang for their SEO dollar.
---
Google Advanced Verification & Home Services Ads – An Update
The top contributors met with Google and we were educated as to the changes that are taking place in both the Advanced Verification programs and the Home Service Ads program. The other is that service area business listings in markets where the test is now arriving will be pulled from any 3-Pack display and only shown in the new HSA finder. The Home Services pilot in San Diego and Los Angeles that includes both paying and non-paying service professionals is expanding to new categories and cities. Read more…
Our Insights:  They are using this to generate more income while cleaning up some of the more "spammed" markets in the search results.   The scale is going to be a problem for the worldwide market, but who knows how far they will take this to make a few more billion a year.
I honestly can't say if this is going to be a good or bad thing for small business.
If they make all service area businesses pay for ads then you'll have that option or just skipping maps altogether.
---
Ways to Understand People's Search Intent
Understanding a user's search intent can help inform the keywords you select for your campaigns, allowing you to align them with your objectives.  You can classify keywords into navigation keywords, research keywords, and conversion keywords. These align with the different steps in your conversion funnel, from awareness right through to retention. Read more…
Our Insights:  I preach search intent when doing keyword research in my on-page SEO guide and this post is another great reminder of why it's so important.
The author goes into a few ways you can leverage tools to make sure you actually got it right.
---
How to Determine if a Page Is Low Quality in Google's Eyes
What are the factors Google considers when weighing whether a page is high or low quality, and how can you identify those pages yourself? There's a laundry list of things to examine to determine which pages make the grade and which don't, from searcher behavior to page load times to spelling mistakes.  Read More
Our Insights:  Ever since Rand stopped running Moz and focusing on just putting out content these videos have been getting better and better.  In this video, Rand goes over some things that help Google determine your ranking from a quality standpoint.  Most of the stuff he talks about directly affects users as well, so I enjoyed this talk even if only to get a refresher on the topic.
---
How to Identify & Eliminate Keyword Cannibalization to Boost Your SEO
Keyword cannibalization happens when multiple pages on your website target one keyword or phrase. Here's how to fix it. Read More
Our Insights:  Keyword Cannibalization is basically where you have multiple pages about the same topic and it's causing your main money page to not rank as high.
This post talks about some ways to fix that on your site.
In the Podcast, I tell you how I do it, we like our way better.
---
LinkedIn Video is Here — The Latest Social Media Site to Launch Native Video Platform
LinkedIn has launched a new social feature that may change the way you use the platform. How will your business take advantage of the new LinkedIn Video? Read More
Our Insights:  We've not seen this but I love the idea and can already think of the ways we are going to leverage this for our business.  Check out your accounts today and see if it's turned on.
---
Homepages Rarely Convert Because These 6 Elements Are Often Ignored
No, this headline isn't click bait. This article does contain critical homepage elements that are often overlooked. And you might be ignoring them. In fact, the examples I share here are a sure sign that many marketers still ignore critical homepage elements. And conversions are lost for these simple reasons. Read More
Our Insights:  I particularly like "One Page, One Goal"
In the days of lazy SEO, there are tons of people trying to create content that is optimized for multiple keywords.
However in SEO, like in life, if you try to be everything to everyone, you end up being nothing to everybody.
Image Credit: salesflare.com, searchengineland.com, pacedm.com, optinmonster.com, buzzsumo.com, blumenthals.com, lovesdata.com, moz.com, searchenginejournal.com, smallbiztrends.com, kissmetrics.com, seerinteractive.com