---
SEO This Week Episode 46 • Underrated SEO Tactics and Content Galore
August 14, 2017
Welcome to another episode of SEO This Week!  I hope you enjoyed episode 45 of the show and you are looking forward to this episode.  This week we bring you an interview in the Podcast version of the show that you can get on iTunes or scroll all the way to bottom to hear.  In it, we are talking with the folks over at Choozle on how to get into the media buying game for significantly less than normal.  We are also looking at a great list of articles including some SEO tactics, content creation tools and tips, and some updates to platforms that might be helpful.
All this and more on Episode 46 of SEO This Week!
4 Underrated SEO Tactics Your Competitors Aren't Using
Explore new ways to optimize your webpage and outrank your competitors. Read more…
Our Insights:  When you read this post you'll be asking yourself "How it this list underrated?", after all anyone worth their service fee knows this stuff and is implementing it right?
Nope.
All it takes is for you to do some quick scans of the search results and you'll be able to find a lot of websites that are not leveraging even half of things discussed here, like Schema for instance.
This article offers some interesting insights into the application of the tactics listed, as well as some tips on doing it with the SEO Powersuite software.
---
Should SEOs Guarantee Their Work?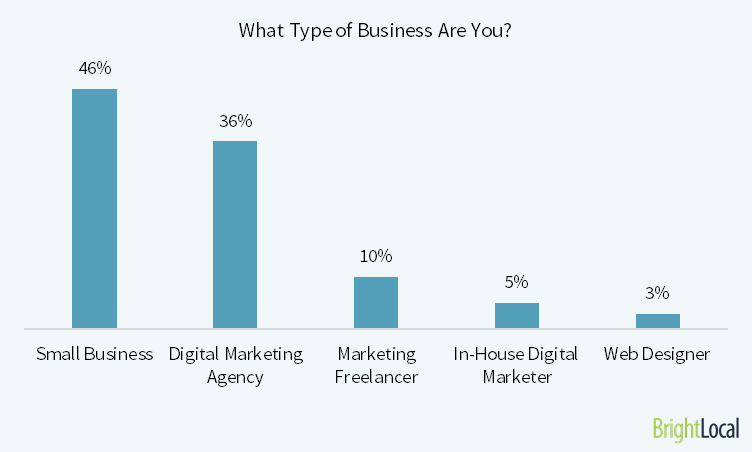 It's an age-old question: Should SEOs guarantee the work they do for a client?  Read more…
Our Insights:  Back before everyone and their brother was an "SEO expert" there used to be a lot of people cold emailing and calling businesses offering "guaranteed rankings".
After all, back then all you really needed to do was blast a website with a bunch of links and you're there.
However, a lot of those providers never evolved to changes in the algo, yet they were still selling on that guaranteed rankings selling position and failed to deliver.
This left a lot of business owners jaded on the whole process of SEO considering it yet another scam.
SEO's can't guarantee rankings plain and simple.  Unless you hire a Google engineer who is moonlighting as an SEO under a different name, no one can tell you they will rank your website.
What they can guarantee is that they will follow industry standards and practices to build on page and link to your website in a way that has shown previous working results.
They can also provide deliverables proving that they have done the work.
If they don't provide at least some type of deliverable, find someone else.
---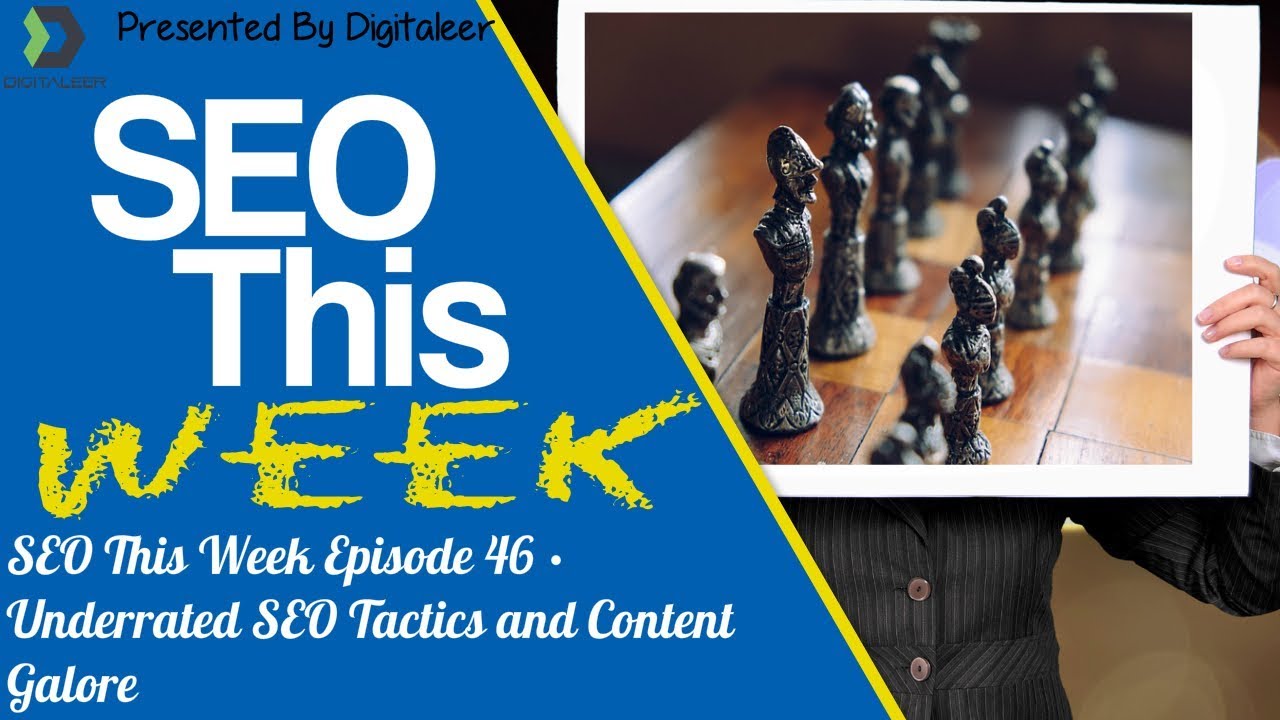 ---
Why You Should Evaluate Your Facebook Content Strategy
Facebook, if used correctly, can help you grow your business exponentially. Strategizing your Facebook content shouldn't be rocket science. Evaluating your Facebook content strategy can help you find weak spots and areas that need improvement. Read more…
Our Insights:  Many people who are using Facebook for business promotion were lured in by the marketing hype of easy shares, tons of traffic, and sales galore from the social network.
All of that is true, if you put in the work, and often times the money that is needed to pull it off.
This post goes into four things that you need to be looking at within your Facebook marketing campaigns to keep it converting and relevant in your market.
---
Content Curation Tools: A Curated List of Content Curation Tools
Finding, curating, and sharing valuable content is a very time-consuming process. Read More…
Our Insights:  We love the concept of content curation and recommend all our clients try it out when they get stuck
This article provides a great list of tools to make the process much easier in the end.
I'd like to add Curation Suite and Listening Engine to the list, we use that tool for SEO This Week and it works great and is consistently updated.
---
5 Ways to Boost Your SEO With Third-Party Review Sites
Review sites dominate search results. Read on and learn how to use them to your advantage. Read More…
Our Insights: In this article, the writer goes over semantic search, voice search, legitimacy, content development, and site traffic as reasons why you should leverage these sites for your business.
While I agree with all of them, we also rank these sites on their own as part of our branding plans for clients.
When Google is already ranking a Yelp listing for your brand why not have it actually be yours.
Also, if your target keyword has a listing from one of these sites, that means Google finds it relevant to the search term, reverse engineer it and apply that knowledge to your listings.  After all, wouldn't be great to own not just the top spot, but the top 3 with sites that represent your business?
---
How to Create Sexy, Interesting Content for a Boring Industry
Even if your industry is incredibly boring you can still produce content that is highly relevant to your brand. Read More…
Our Insights:  Let's face it, not all industries lend themselves well to content marketing.
This post provides some ideas you can leverage if you get stuck.
I particularly like the "Interview Industry Leaders" option because you can use these as an excuse to network with your competition and get them to promote your site because they are highlighted on it.  Along the same lines, if you have suppliers, interview them and they will promote that content for you as well.
---
Google My Business Expands Optional URL's for Appointments, Reservations & Ordering Ahead
Joel Headley of PatientPop pointed out on Twitter that Google had added the ability to add a "make an appointment" URL to physician listings and other verticals, It appears that they have expanded these in various verticals and not just physicians as well as adding vertical specific options. Read More…
Our Insights:  You are going to have to look at your listings to see if you have these options.
We are going to create an "Live Site Audit" Appointment page and leverage that for Digitaleer as soon as it become available to us.
Think of how you can do the same.
---
How to Write a Press Release [Free 2017 Press Release Template + Example]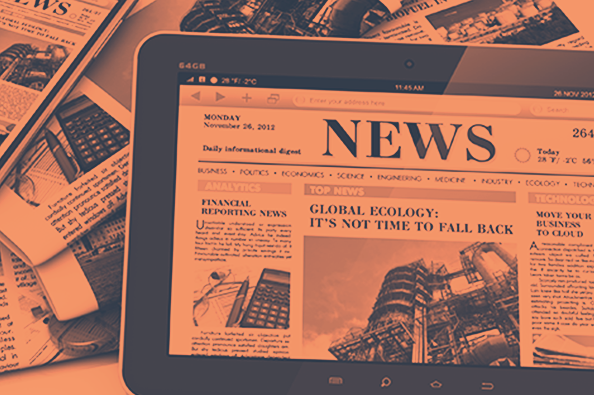 When it comes to content, sometimes old school can be a good thing (namely, when it comes to old school rap or Throwback Thursday on Instagram). But when it comes to your company's public relations strategy, being old school isn't advantageous for your business or your brand.  Read More…
Our Insights:  We have our own press release service because we love these as public relations tools for us and our clients.
This article provides you access to a really good template for your press release if you want to write them on your own.
Also, there a plenty of added tips in the article that will help you get through a process that can seem a bit daunting.
One thing of note, everyone has something for a press release.
A new product, new truck, new service, new staff member, a new partnership, it's all something for a press release.
---
Google AdWords Ads to Undergo Significant Makeover This Month
Google AdWords Ads to Undergo Significant Makeover This Month  Read More…
Our Insights:  The two updates to AdWords are changes to how Google is displaying Sitelinks and Callouts on your ads.
The Sitelink changes are pretty interesting, I'll be watching to see if they provide any more clicks from the old version.
---
How to Find Your Competitor's Backlinks
Brian Childs equipped copywriters with the tools they need to succeed with SEO. Today, he's back to share how to use Open Site Explorer to find linking opportunities based upon your competitors' external inbound links. Read More…
Our Insights:  I'm not a fan of Open Site Explorer because of the currently limited data pool that it runs from (at SMX Advanced on of their staff told us they plan on increasing their index, we'll wait and see).
However, it does a good job of finding the more "authoritative" links you and your competition have so in that it's ok.
This article goes over how to use it to find your competition's backlinks in order to find prospective linking opportunities for your own web page.
---
Social Media Trends That Are Transforming the Digital Marketing Landscape
This post covers innovative social media marketing practices that are transforming the way marketing is done in the digital world, and how businesses can make the most of them. Read More…
Our Insights:  This is a great article covering some of the emerging trends in social media apps that are helping people and business engage with their audiences in a better way.
---
The 2017 State of Conversion Optimization Report
In this 2017 State of the Conversion Optimization Report, we gave a 26 question survey to 333 people who work in the optimization space. We partnered with Sentient Ascend, the AI optimization software company, for the survey AI, and we learned a ton of interesting things about the CRO space. Read More…
Our Insights:   This post is satisfying our desire to nerd out with data and visualizations once in a while.  You'll get to see some great information about the current state of Conversion Optimization, something that should be standard practice for every business but isn't.
---
A PPC Checklist For Beginners | PPC Hero
Get tips on how to manage a PPC account and what to do on a daily, weekly, bi-weekly, and monthly basis for your campaigns. Read more…
Our Insights:  A great checklist for PPC managers to use but simple enough for a rookie DIY'er to leverage as well.
---
Stamp Your PPC Ad Copy – Improve CTR the Old-Fashioned Way – Portent
Does your brand have any registered, copyrighted or trademarked terms? If so, you should absolutely include the symbol in your text ads for improved performance. These little guys: ® © ™ This is not a new tactic in PPC ads by any means, but so many businesses aren't taking advantage of it. Read more…
Our Insights: A simple idea with reportedly great results.
For a Mac
Option + G = ©
Option + 2 = ™
Option + R = ®
Images from link-assistant.com, brightlocal.com, razorsocial.com, searchenginejournal.com, blumenthals.com, hubspot.com, moz.com, semrush.com, conversionxl.com, ppchero.com, portent.com