---
SEO This Week Episode 43 – What Is The Most Powerful Ranking Factor?
July 24, 2017
Welcome to another action packed episode of SEO This Week!  I hope you enjoyed Episode 42 if you are a weekly reader, but if you are new here then you came at just the right time!  This week we have an interview with Google AdWords expert Derek Booth (exclusive to the video or podcast version of the show), we look at how to engage with your customers, what might be today's most powerful ranking factor, and 25 of the most expensive Google AdWords keywords.   All this and more on Episode 43 of SEO This Week!
Don't Interrupt Me! How to Engage Your Customers Without Annoying Them
Are you annoying your customers? Probably so. Inundating your audience with multiple messages at inconvenient times isn't helpful. Therefore, it's important to know when and how to engage with consumers. Read More
Our Insights:  This article talks about some different things you can do to engage with prospects and customers in a way that isn't "annoying", however, I was a little disappointed with it when compared to the other high-quality content KissMetrics is known for.
There is a heavy push inside this article focused on "providing value" before asking for the sale, which isn't a bad piece of advice by any means.  However, there are business models where that approach just doesn't make sense.
Sure, if you are selling bicycles and you provide information on brands, tires, and races you'll get a lot of information seeker traffic but how many of them will turn into buyers?
Sometimes you just have to get to the point and ask for the sale, after all, if you don't ask the customer for the sale you don't give them the opportunity to say yes or no.
---
Ranking Videos on Google and YouTube: Study Shows How They Differ
Google is going to optimize for the best combination of user experience/satisfaction (market share) and revenue on each of its platforms. What users expect on YouTube vs. Google Search is different.  Read More
Our Insights:  If you are into video marketing and leveraging YouTube and Google search rankings combined this article won't come as much of a surprise to you.
In short, they concluded that links help your videos rank better in Google and views (along with other user metrics) help your video rank in YouTube.
Often times, based on their data and my experience, just because you're number one on YouTube doesn't mean you'll be number one in Google, the article points out it's cause the algorithms are looking at different things.
There are also two "checklists" for ranking based on their findings, honestly, though I've seen better more actionable checklists than what they provided, seems almost like an afterthought on their part to attempt to get traffic from "YouTube SEO checklist" terms than a serious attempt to make one that might actually work.
---
For Email Signups, Better to Use Double Opt-in or Single? – Practical Ecommerce
For Email Signups, Better to Use Double Opt-in or Single?… and capable of receiving email. Organizations have varying privacy policies in the use of consumer data. For example, financial institutions often require stricter opt-in processes. Read More
Our Insights:  This debate has been going on since I started marketing on the internet years ago.
The fact of the matter is that you really only want to send emails to people who want to actually read what you have to say and double opt-in essentially get people to say just that.
Single opt-in is a great option if you're giving something away to build a generic email list, however, your open rates and click through rates will probably be a lot lower than the double opt-in list so it's always good to cross promote to more segmented lists to get engagement up higher.
---
Marketing 101: What is pogo sticking?
Pogo sticking is, sadly, not all fun and games. In fact, for marketers, it's one of the most annoying scourges of the search engine marketing world. Read More
Our Insights:  Sherpablog must be hurting for readers or they are running out of content ideas because this article is pure click bait.
The concept they are talking about is bounce rate.
Lower bounce rates equal a more engaged audience and such things as page speed optimization, poor usability, or poorly structured and confusing formatting will hurt your bounce rate.
Nobody but this writer is calling it popo sticking.
---
Google Websites Passes 250,000 Sites Created
It has been just over a month since Google My Business rolled out Google Websites worldwide. It appears that as of a few minutes ago, Google has passed a quarter of million sites built using the tool. That is roughly 40,000 sites per week, an average of 5681 per day since introduction. Read More
Our Insights:  Well big woop.
Some things about these "sites"
They are nothing more than reformatted versions of your

Google

My Business listing.
They are going to replace your Google+ brand page, which is why they no longer automatically make you one when you create a GMB listing anymore.
They take over as your website

link

in your

Google Maps

listing until you manually switch it back.
Smart

SEO

's will be looking at them as another link opportunity and maybe a place to send cheap

AdWords

traffic to.
---
SEO Industry Update: Mobile First
3 Steps Every Digital Marketer with a Dynamic Serving or Mobile Site Needs to Take Remind me: What is this Mobile First Index all about, again? In October 2016, Gary Illyes announced that Google will be creating a new mobile index that will become their primary index. Read More
Our Insights:  There is a whole lot of speculation in this post, however, if you read it and keep some of the points in mind I think you'll find it helpful in the long term.
However, I think that the mobile first index will get dumped.  With more and more web developers creating responsive sites that can fit on any screen reducing the need for mobile only versions it doesn't make sense to have double the resources for a mobile first index.
Mark my words, Google will reduce or eliminate the mobile first index idea and use its resources on something else.
---
Is the New, Most Powerful Ranking Factor Task Accomplishment?
Move over, links, content, and RankBrain — there's a new ranking factor in town, and it's a doozy.  Read More
Our Insights:  Google is going to reward the page that solves the problem of the search by giving them all the information they need or accomplish their task.
Google knows based on bounce rate and user engagement.
So, is searcher task accomplishment, CTR from the SERPs, or bounce the most important factor in SEO?
I believe that its the combination of all three that keep you in the rankings position Google has rewarded you with (because you have great links).
Question for the comments:  In your experience, what is the most powerful ranking factor?
---
Did you know? Google sees JavaScript links you don't
Columnist Kyla Becker explains how poor visibility into JavaScript backlinks can impact webmasters' ability to keep a clean backlink profile.  Read More
Our Insights:  There are a couple things to test here.
1) The idea that the links inside JavaScript are counted just like links built with traditional HTML.
2) If the tools can't find them but Google Search Console does, how fast is the reporting in GSC if a link profile was made solely with these types of links?
3) If someone wanted to use this method to negative SEO your site and you can't see it because the tools don't report it, what is Google going to do about it?
---
The 25 Most Expensive AdWords Keywords (And Why They're So $$$)
Here are the top 25 most expensive keywords in Google AdWords and why these particular keywords are so pricey. Read More
Our Insights:  There are no real big surprises in this list if you are running an agency servicing clients.  As a matter of fact, if you look at the list in direct relation to the level of competition you'll see it matches right up.
The value I get out of these types of posts is that I can see markets that I might not be working in today that could potentially provide me more prospects to reach out to.
And if you are in an industry that services these businesses, it's time to think of ways to start saving them money and improving the conversions, like better PPC management perhaps.
---
How to Select Metrics for Your Social Media Strategy and Track Them
Choosing the right social media metrics to track to see which networks and posts are performing well is as important as setting the right goals. Find out which metrics to track based on your social media strategy goals, and learn how to measure success with the SEMrush tools. Read More
Our Insights:  As we delve deeper into the social media management realm of marketing we are learning more and more about measurement for the purposes of determining a return on investment.
SEMRush is one of our mainstay tools, we've canceled tons of others that try to provide this data and have always kept this one.
So it's great to see the social media measurement tools added in and we look forward to leveraging them more.
I recommend that if you are an SEMRush user, check out this post.
If you're not and looking to measure social in a unified dashboard, read this post, who knows it might get you to sign on for a test drive.
---
Why IF Function Ads Need To Be In Your Testing Rotation
IF function ads allow you to set specific guidelines based on audience or device data. View the performance we saw in one account. Read more at PPCHero. Read More
Our Insights:  I'm not going to lie, I knew nothing about the IF function and probably wouldn't have known about it if left up to Google.
This article talks about how using the IF function actually helped boost conversion rates because it lets you change the ad copy a visitor sees based on a bunch of variables.
The article goes over the use of Dynamic ads and extended text ads versus the IF function ads and how the IF function ads actually converted cheaper and at a higher rate.
This is certainly something we are going to implement in all our campaigns right away!
---
How to Optimize Your Website for Voice Search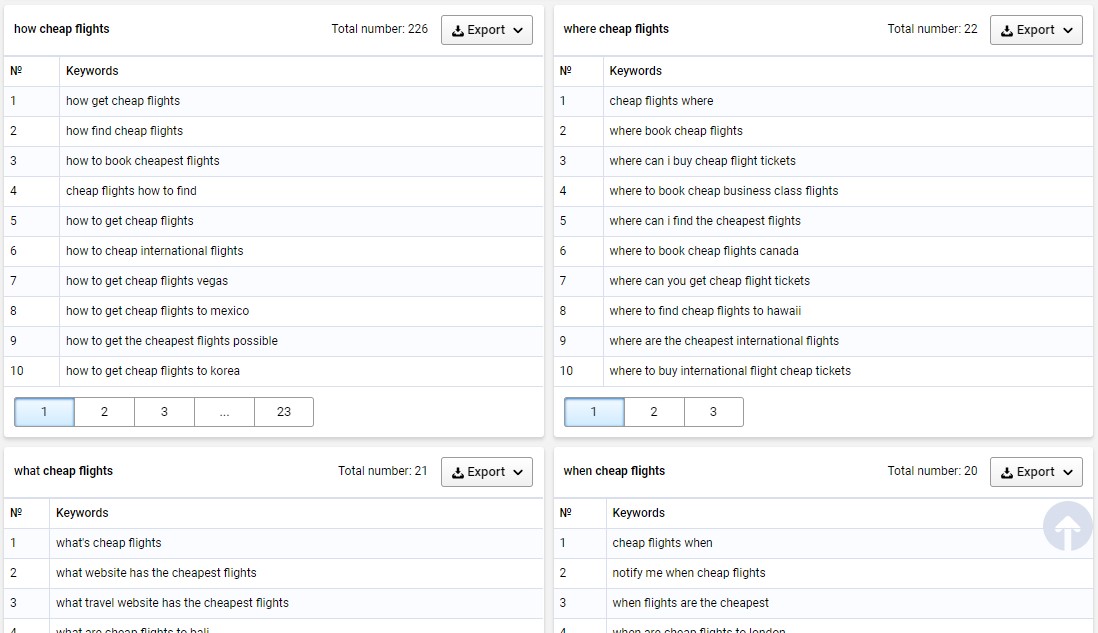 In our beginner's guide to voice search, we cover why this fast-growing channel matters. Learn how you can start optimizing your website for it as well! Read More
Our Insights:  I like the idea of voice search, however, for some markets we have not seen an increase in its use.
That said, there is something to be said about creating content that answers questions.  This type of content will draw in more informational based traffic that is less likely to convert, however, it does increase brand awareness so I say go for it.
---
Episode 43 Video
Typically, if you follow along with SEO This Week, we put the episode video in the middle of the post.  This week, however, we have added the new interview feature to the mix and figured putting the video down here makes a whole lot more sense.
If you want to skip straight to the interview you can find it at the X.XX time spot.
This week we are talking with Derek Booth of Sigma Web, a full-service digital agency serving clients in the UK.  The topic of discussion is setting up Google AdWords, and specifically, using it to find keyword targets for both your PPC and SEO campaigns.
Enjoy!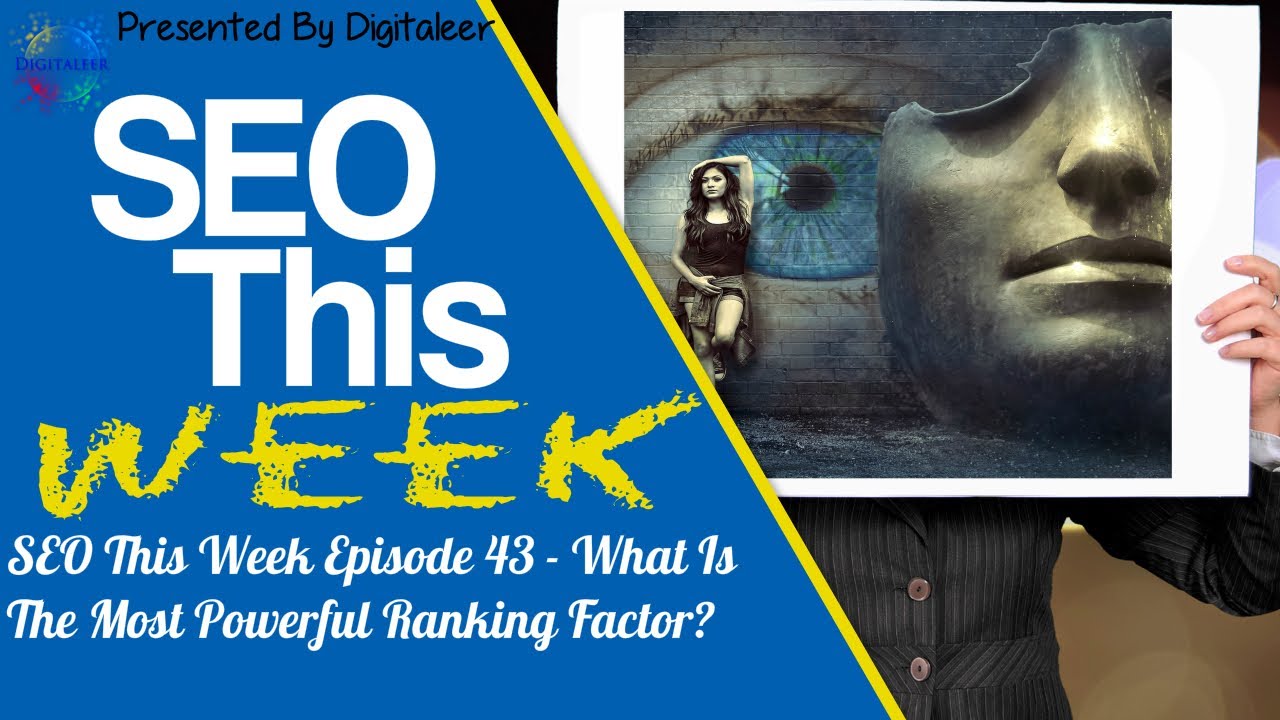 Images from kissmetrics.com, stonetemple.com, practicalecommerce.com, marketingsherpa.com, blumenthals.com, seerinteractive.com, moz.com, searchengineland.com, searchenginejournal.com, semrush.com, ppchero.com