---
SEO This Week Episode 41 – Yelp SEO, Ranking Infographics, & More
July 10, 2017
Welcome to another episode of SEO This Week!  This week in Episode 41 we bring you a look at behavioral marketing and why you should be leveraging it for your business.  We tackle the definition of "engagement" and why it's important to keep it going.  We look at some SEO audit tips from Twitter and we learn a great method to build links using a step by step plan to promote them after you get it made.  We also have a newcomer to the roll-up who shows us how to optimize our Yelp listing for some ranking boosts.
All this and more on SEO This Week Episode 41!
Behavioral Marketing: A Closer Look at What Gets Consumers Clicking
In the past, marketing to consumers based on things like how many pages they visited on a site was rudimentary at best. They could tell you, in broad strokes, what a customer might be interested in — but they weren't very specific. Read More
Our Insights:  There are a lot of articles out on the net discussing the value of remarketing for your business, however, not many actually give you step by step instructions on how to set it up.
This KissMetrics article goes into the definition of behavioral marketing, how to set it up on Google AdWords and Facebook PPC, and ends with a look at email marketing.
In the end, you already did the work to get the visitor to your site, so why not spend a whole lot less to get them back and clicking the buy button?
---
Inconvenience to Opportunity: How to Tackle the Customer Engagement Gap
We're living in a new reality. For decades, companies dictated their interaction with consumers. Brands chose how they would communicate and when to deliver messages. However, the consumer climate has dramatically changed.  Read More
Our Insights:  This article goes into engaging with your customers in a more meaningful way.
One thing that really stands out here to me is something that most authors miss; defining what exactly is an engagement for your business.
Then it goes into how you can get your whole team involved in your engagement efforts to improve the customer experience and help boost client retention.
---
Shoestring Marketing Doesn't Have to be Hard: Read These Simple Tips
One of the most critical, and most challenging, aspects of running a small business is marketing. Here are some shoestring marketing tips for startups. Read More
Our Insights:  Time is money in business so don't let the term "shoestring marketing" fool you into thinking it's cheap.
One example in this article, social media marketing, is touted as a free marketing solution and frankly that could be nothing more from the truth.
In order to get the most out of social, you have to be active on the channel and talking with potential customers, even giving out free information.
We spend at least two hours a DAY doing that on top of everything else we are doing and at $150 an hour, that cost can add up.
Content marketing is also given as a method, remember, just because you build it doesn't mean anyone is going to find it, you still have to promote it.
In the end, you can cheap out on your marketing, but you are going to have to invest time into doing it yourself, and if you're paying an employee four hours a day to create all this content, you may as well be paying a pro to do stuff that will turn it into a long-term investment.
---
Social Media Marketing: Should I include paid influencers in my marketing spend?
Customers want more than reviews and stars from other customers. They want an expert telling them what products to buy – that's why influencer marketing has taken off in recent years.  Read More
Our Insights:  Short version, if you have a physical product you are launching and want some extra exposure, then try this out.
Basically, what you do is send out your product, and some money, to a person in your market who does reviews of products.
They, in turn, will review it for you and give that information to their readers or viewers.
While it may help generate sales, what it will do is get your brand in front of a select market to support your other marketing efforts.
The trick is making sure the people you are paying are actually influential enough to make a difference so I would look at product reviews in your market.  If using the search results as a guide, anyone on page 3 and below probably doesn't have the audience to help you.
---
5 Groups of Shoppers You're Likely Ignoring
5 Groups of Shoppers You're Likely IgnoringEvery business has at least one target audience — a key group of people who want or need the products it sells. Read More
Our Insights:  I don't know that you are ignoring these audiences, perhaps you just didn't think about them in this way, but this is a really good list.
If you are looking for some unique ways to market your products this list might actually give you a great deal of inspiration, and who knows, you might even find a whole new revenue stream.
There are also a couple tips here that will help with conversions, for example, "Made In the USA" and better product descriptions and images may be just what your missing right now.
---
SEO case study: Zero to 100000 visitors in 12 months
SEO case study: Zero to 100000 visitors in 12 monthsWhat we learned from doing this project is that bottom-of-the-funnel pages really only need a handful of quality links to rank well, and from there, positive engagement signals would further validate the page as an authority in the eyes of search engines. Read More
Our Insights:  First, for an SEO there is an elephant in the room.
This is a "how to" article and not a case study like it's touted.
Just because you put traffic results in the first paragraph about a site that these methods worked on does not make it a case study.
However, if you're into writing about SEO and other traffic generation tactics, this proves without a doubt that people will read case study's so get to creating!
All of that said, this article does a good job at explaining the broader steps of ranking a page without a lot of fuss.  It provides actionable methods for link building while also detailing the importance of creating an editorial calendar to make more content.
It also stresses why SEO is a long term game plan and why Local SEO is getting more challenging.
---
3 B2B Case Studies That Prove the Power of CTAs
You can't afford to throw money away on inefficient tactics in the paid advertising space. Keeping your campaigns cost-effective is a must. To streamline your paid campaigns, there are many different landing page best practices you can employ. We've seen the most significant of these results often come from optimizing your call-to-action. Read More
Our Insights:  This article is analyzing SaaS businesses and the calls to action that they are using in the copywriting.
But I don't want that to keep you from reading it because the information gleaned from the case study that was cited is pretty valuable to just about every market.
In the end, you'll find that if you continue with any digital marketing campaign that you will always be testing and calls to actions are probably the easiest places to start.
So check out the article, read the case study it references, and maybe even save some of the CTA's as a swipe file.
All of that could certainly come in handy for any local business marketing campaign.
---
14 Video Production Tips to Enhance Quality and Drive Views
Video content can be a valuable asset in your inbound marketing content mix. In fact, by the end of this year, video content is expected to represent nearly three-quarters of all internet traffic.  Read More
Our Insights:  If you are not a professional videographer than your eyes my glaze over while reading this article, however, there are a couple things even us amateurs can leverage in our video creation to make it a little better.
Remember, a video is a great tool and even if you're not a pro you can leverage it all day long.  People are pretty forgiving when watching as long as your sound is good, so get a good mic and get to creating.
---
SEO Audit Essentials in 2017
To walk you through the essentials of performing a technical SEO audit of your site in 2017, we invited Stephan Spencer to our SEMrush Chat. He and our other chat participants shared their secrets to the perfect SEO audit checklist. Read More
Our Insights:  A collection of Twitter responses from a Q & A session SEMRush holds every Wednesday at 11AM EST.
---
Top Yelp Ranking Factors and Profile SEO Optimization Guide
Optimizing your Yelp's profile for better search engine rankings is very important! The ranking factors are the key! Read More
Our Insights:  A newcomer to the SEO This Week roster, this site is actually providing some great content.
Not a whole lot of people are talking about ranking inside of the Yelp platform, which for a locally based business, certainly couldn't hurt.
The author goes into detail on the ranking factors inside of the site and then details some things business owners can do to generate more reviews from the right people.
All in all, a great piece of content.
---
SEO Video of The Week
As you can imagine, there are not a whole lot of people out there providing good video content worthy of sharing in the SEO space, so when I find a great video I love adding it to this section of the roll-up.
Here Brian presents a great strategy that anyone can employ.
While certainly not new by any means, Brian gives you script examples and a step by step guide into implementing it.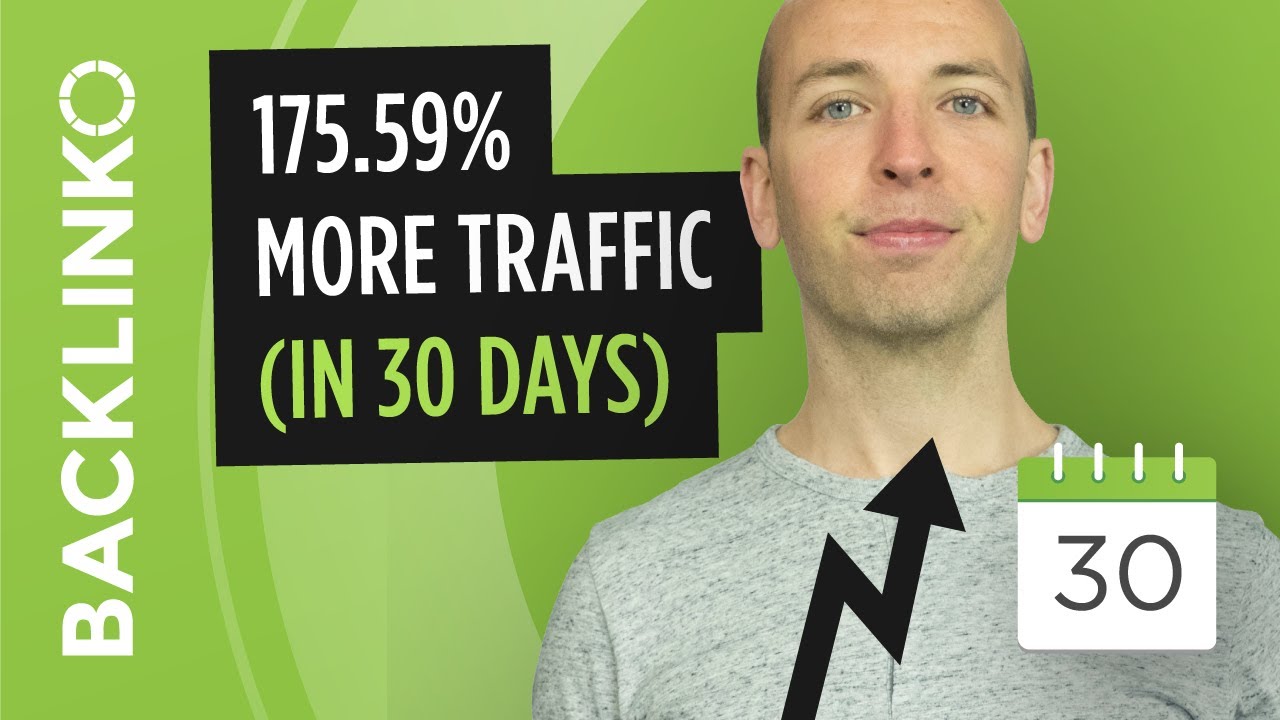 Images from kissmetrics.com, smallbiztrends.com, marketingsherpa.com, practicalecommerce.com, searchengineland.com, moz.com, hubspot.com, semrush.com, amberddesign.com