---
SEO This Week Episode 39 – Google Data Storage, Posts, SEO Tips
Welcome to episode 39 of SEO This Week!
This week we take a look at two new Google features aimed at businesses.  One is the addition of Posts to Google My Business and the other is a new data storage feature integrated with Google Drive.  We also look at some notes from a CRO conference, a local SEO checklist, and even some image optimization tips from a guy who helped make YouTube faster.
Google Posts Now Live for All GMB Users — but Will They Be Used?
Google Posts is a feature that first launched in early 2016 as a way for political candidates to directly post content that would appear in Google search results ("candidate cards"). It soon expanded to other categories (including local) and became known as "Google Posts. Read More
Our Insights:  Probably one of the more interesting stories in SEO This Week simply because Google is allowing small businesses to reach out inside the search results without asking for money, at least right now.
I see this going one of three ways.
Google

will test the click through rate of the new spot and eventually make using it a paid option assuming its CTR's are high.
Nobody will use it to the extent that

Google

thinks people will and they will kill it.
It reduces ad click through rates in the

search results

and

Google

kills it.
---
New Google Backup and Sync Tool Gives Small Businesses More Cloud Power
The new Google Backup and Sync files is the aptly named application that will essentially replace parts of the Google Drive desktop apps for Mac and PC. Read More
Our Insights:  Cloud backup has become the industry standard these days in order to protect your business information.
Google's new backup effort is a bid to increase the revenue stream from business owners looking for data storage solutions and boost the use of Google's Drive product.
You can use the free 15GB of storage space and test it out for your needs, however, I can already see that business owners are going to end up paying because they will just need more room.
Dropbox, and services like it, should probably be worried that Google is expanding more into this market now.
---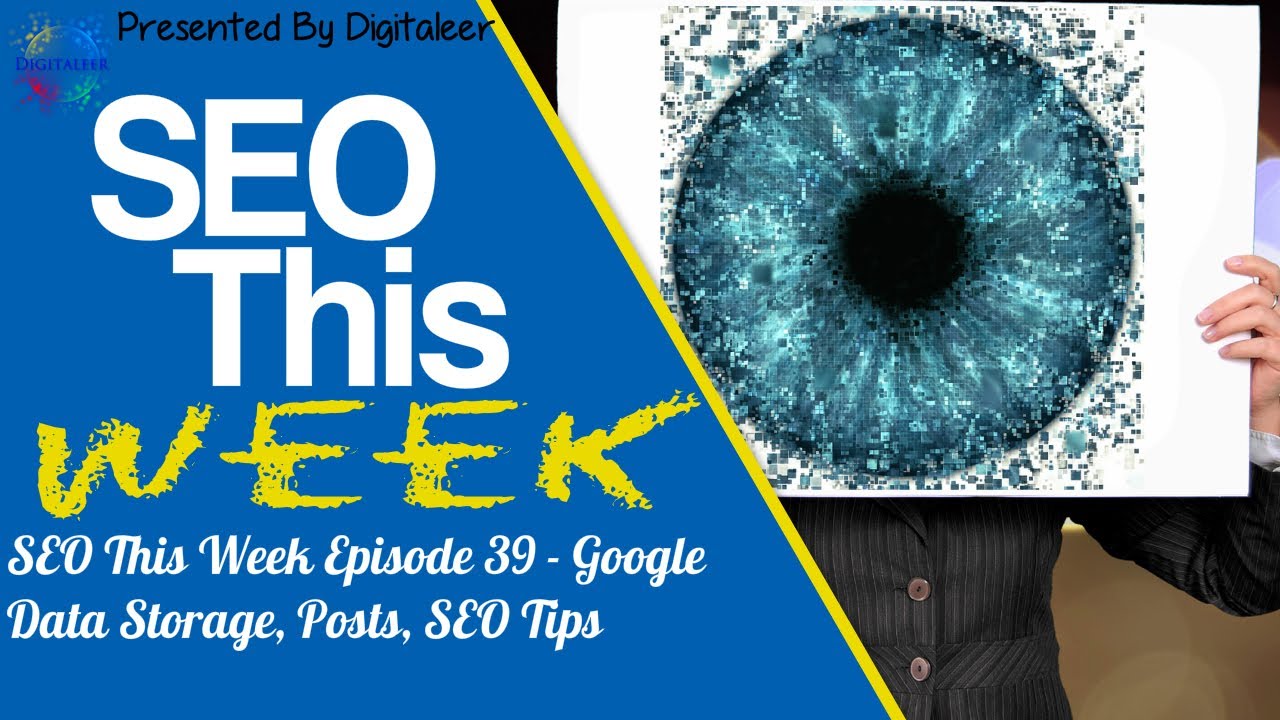 ---
Imgix C.E.O. on Real-time Image Optimization
Images are vital for e-commerce. Images on a home page, category pages, and campaign landing pages — they all help engage shoppers. Read More
Our Insights:  Being a page speed optimization service provider I get to geek out every time an optimization article pops up.
While this article is written in a bit of a "promote your stuff" kind of way, there is some interesting information on things to consider when doing image optimization.
Also, you get a little insight into YouTube page speed work.
---
How Long Does it Take For Your Website to Reach Page 1 of the Google Search Results?
It's a question asked by virtually every web design client ever: "When will we be among the top spots in the search results? Read More
Our Insights:  This is an interesting article that looks at some Ahrefs data which indicated what all real SEO's already know, it takes more work to rank brand new domains.
I particularly like the subtle jab at SEO's saying they offer instant results, while web designers know it takes longer (no bias there at all LOL).
In the end, even Google tells you that there is no magic formula to SEO and it just takes as long as it takes.
---
New Google Analytics Home Screen Now Available to 50% of Users
A Google Analytics Project Manager has confirmed the new Google Analytics home screen is now available to 50% of users. Read More
Our Insights:  If you don't have access yet be a bit happy.  While I certainly do like the new look, there will be a learning curve to navigate the interface.
---
Moz Local Report: Who's Winning Wealth Management?
As more people look for financial advice online, brick-and-mortar wealth management firms and financial advisors are competing harder than ever for search customers. More than 70% of millennials use search engines for research, and 15% of 18–34 year-olds are turning directly to search engines for financial advice.  Read More
Our Insights:  There are a couple of really good take-a-ways from this article that you might miss if you just scan through it.
Keyword

research is so important in

search engine marketing

.  One of the terms they used seems on its face to be looking for a "financial consultant" however,

Google

is showing results like it thinks anyone

searching

that terms are looking for a job as a financial consultant.
Tests like these can bring you a lot of information and you should be doing them in your markets.  Though, at this scale, I'm sure that is way more work than what you need to do, having data points like this in your local area and markets will certainly put you ahead of the curve.
---
3 Ways To Improve B2B Lead Quality
Boost PPC lead quality through these 3 tips for B2B marketers. Read more at PPCHero. Read More
Our Insights:  Always be testing.
You are spending a lot of money marketing your business and the odds that you'll get it right the first time are pretty darn slim.
This article provides three ideas on where and what to test in your lead acquisition model to not only increase the quality of leads but decrease how much it costs to generate them.
---
Key Insights from Every Speaker of Elite Camp 2017
Elite Camp is a traffic and (mainly) conversion event held in Estonia every summer. It's among the very best CRO events in the world, and of course in Europe.  Here are top insights from every speaker of this year's event. Read More
Our Insights:  Attending events is not always in the cards for everyone so posts like these are a great way to at least get an overview of the information that was handed out.
This one rolls up the speakers talks in a nice scannable bullet format that is easy to get through in a short amount of time.
---
Ranking Factors Debate: Experts Share Practical Evidence #semrushchat
In our SEMrush Chat, we picked five questions that correlate with our Rankings Factor study to discuss with our chat guests. Here are their thoughts and tips for website owners. Read More
Our Insights:  One, this is a really cool idea for content generation and increased social engagement if you have the audience to pull it off.
SEMRush asked these questions on their Twitter account and then recorded the responses from their followers.
They created a really interesting piece of content, curated their social, increased engagement, and conducted a survey in one swoop, you have to love that.
---
A Complete Local SEO Checklist
A Local SEO Guide study demonstrated that if the business website has a good ranking in organic search, it's also more likely to do well on Google My Business.  Read More
Our Insights:  This article is actually pretty good and almost in line with everything we do for our local SEO clients.
I might even turn this post into an actual checklist for download, assuming there is an interest of course.
Images from lsainsider.com, smallbiztrends.com, practicalecommerce.com, noupe.com, searchenginejournal.com, moz.com, ppchero.com, conversionxl.com, semrush.com