---
SEO This Week Episode 37 – Driving Traffic, Subscribers, and Sales
June 12, 2017
Welcome to another installment of SEO This Week!  Episode 37 brings us some great traffic generation methods.  We also take a look at a cool way to generate email subscribers and post engagement on social media so definitely check that one out.  We round out the week with some SEO tips to use on Pinterest, Google My Business changes, and ways to use your data for marketing.
How Leading e-Commerce Companies Drive Traffic to Their Websites
There are many businesses that believe that getting customers is as simple as developing a website, configuring an online store, and setting up social media channels. Unfortunately, most of the time this model results in few website visitors and even fewer customers. So what do the best of the best do, and how can you mimic it? Read More
Our Insights:  Nothing worse than reading some "SEO" blogs where the author is telling people to just write high-quality content and that the traffic will somehow miraculously develop.
If you build it and don't tell anyone about it, nobody will come.
It like putting a business in a building on one for the busiest streets in your city and not having a sign that tells people what you're offering.
This is a great post about some ways to generate traffic to your new store, both free (no money, but time) and paid, that you can start leveraging today.
My recommendation is to focus on two free methods and one paid traffic method.  That way your paid traffic will help you optimize for conversions while you're waiting for your SEO and social traffic to pick up.
---
How a Viral Loop on LinkedIn Got Me 76k Email Subscribers in 1 Month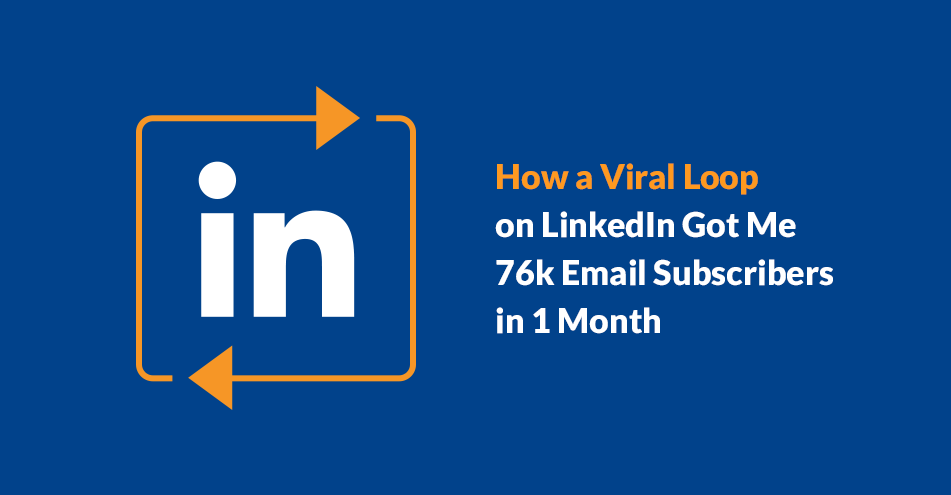 I know the audience of Ahrefs blog mostly comes here for SEO insights, advice, and studies. And there's no doubt that good SEO will create a steady, passive stream of visitors to your website. Read More
Our Insights:  While the concept of giving something away for free certainly isn't new, this method has some potential.
The author goes over how he used the way LinkedIn worked to create a "viral" post on the site.  This resulted in a pretty decent increase of his list size and LinkedIn connections.
However, it certainly is something that you can use on just about every other social site out there so I would check out the method and think about ways you can use it on Twitter and Facebook.
---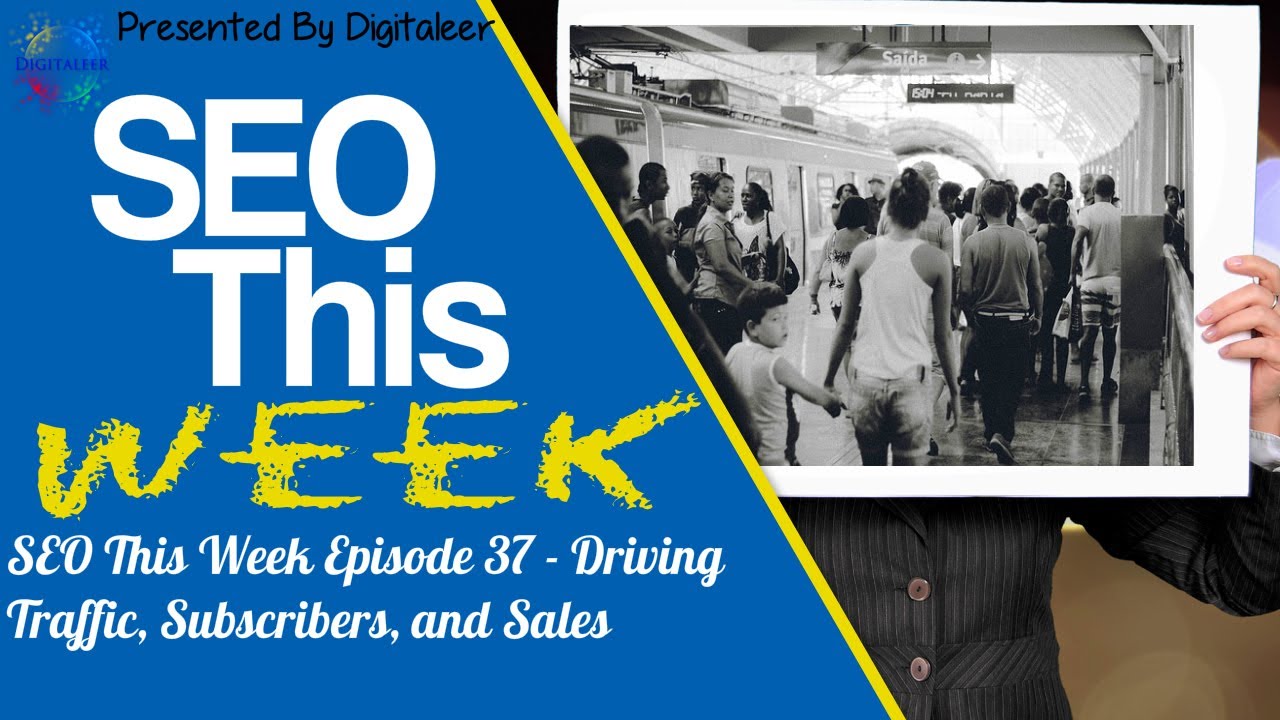 ---
Google: How to Create Better Meta Descriptions
Google is doing its part to improve meta descriptions by making a notable update to how they are rendered. Read More
Our Insights:  This article summarizes a blog post on the Google Webmasters site that discusses what is going to happen now that DMOZ is closed.
We're creating an on page SEO guide as we type this that will go into more detail, but the short version is Google will read your site first for a relevant meta description and if nothing is found it will use your manually inputted one.
They also go on to say that not having any meta description or using the same meta description for every page "tarnish our users' search experience, so we prefer to ignore such meta descriptions."
This means you're losing out on a way to generate more clicks to your site.
---
10 Pinterest SEO Tips That Will Set You up for Success
Your keyword and consumer research for Pinterest should be a core consideration when you start to create boards. They provide a great opportunity to tell Pinterest's search engine how you categorize your products, which will only aid visibility. Read More
Our Insights:  We actually generate a decent amount of traffic to this site from Pinterest.  However, that was more luck than skill.
This channel is a great opportunity for any site to get a little bit of traffic.  There are some niches, however, that do exceptionally well on Pinterest so if you're into fashion, fitness, photography, or any niche that can show a product in picture form you are missing out by not using this site.
For the rest of us, infographics work great on the site.
---
The Difference Between Collecting Data and Acting On It
Big data is one of the most frequently discussed concepts in marketing today. While most marketers collect data, not all marketers consistently take action to improve their businesses based on data insights. Read More
Our Insights: While this article does focus on Kissmetrics tools to help gather and analyze data, the topic works for anyone.
The overall scope of this article stems from the now popular application of business intelligence and data science in marketing.
Put simply, let your data tell you the who, what, when, where, and why's of your marketing to make better short and long term plans.
This data can be used to make web design changes, targeting, customer retention, and much more.
---
Measuring Offline Sales in Google Analytics
Some of the best online shoppers do not actually purchase online. Read More
Our Insights:  Any website owner that is trying to generate phone calls from their website needs to read this post.
While it does, ever so slightly, promote a service this post is absolute gold if you were looking for a way to measure conversions from phone calls inside of Google Analytics.
One reason why you would want to do this; with this method, you can combine your online and offline sales to see the "real" conversion numbers of your site in one place versus having to combine two data sources into a third tool.
---
50 Facebook Live Best Practices for Stunning Streams
Consider these Facebook live best practices for before, during, and after your Facebook Live broadcasts, and your chances of success will increase. Read More
Our Insights:  There are a lot of businesses using Facebook Live successfully in their marketing campaigns so you should give it a shot.
There are 50 tips here, which seems like a lot really, so I would focus on consistency, promotion, and just have some fun.
After all, it's Facebook and a bad video or two isn't going to hurt you, people might actually like the fact that you're out there in "raw" form and willing to just put it all out there.
---
8 Changes to Google My Business: What You Need to Know
Google My Business is a foundational pillar of local SEO. Over the course of the past several months, Google has quietly made a number of changes — some unannounced — that affect business listings, Google Maps, the Local Pack and the GMB dashboard. Read More
Our Insights:  This article summarizes the changes to Google My Business, however, the intent is to get you to buy a $1500 ebook, so here are the changes.
Google

removes permanently closed listing from the Local Finder.
MapMaker may be dead but community editing on local listings is NOT.
Classic

Google

Plus is dead! As of Spring 2017, there is no way to get to it.

Google Maps

now shows review counts for users.

Google

rolls out "Snack Pack" to more industries in the US.
Businesses can now access 18 months of data from GMB Insights
You can now add menus (restaurants) in the GMB Dashboard.
Ads now show in the 3-pack on mobile.

Google

Brand Pages are not automatically created for

Google

My Business Listings.
---
4 Lessons About B2B Inbound Marketing from a Sunday Morning in the Coffee Shop
I was in Starbucks the other day and in walks an older gentleman. I couldn't help but notice that people kept focusing on him and chatting him up — in line, while waiting for a drink, etc. I could overhear the conversations a bit, so I asked someone sitting near me, "Was that guy in the NFL or something?" He responded, "Yeah, that's Rocky Rochester. He was a defensive tackle for the New York Jets in Super Bowl III." He happens to sit by me, and we strike up a conversation. Read More
Our Insights:  Our agency markets for our clients using B2C inbound marketing efforts, however, since we service businesses our own marketing is B2B.
If your business model is to service other business models I think you'll get a lot out of this article which is very well written and actually entertaining enough to keep you reading.