---
SEO This Week Episode 34 – Google Jobs, AdWords, SEO Factors
Episode 34 of SEO This Week brings us to Google AdWords with a couple of updates that they have launched in the platform to help you optimize your campaigns a bit better, and maybe spend more money.  We also take a look at some blog post ideas and how to create a couple reports for your clients.  Finally, we close out episode 34 with a look at a cool SEO tool that we use and how correlation data information can help you with your on and off page SEO.
Local digital marketing is more important than ever
I remember when I started in digital marketing back in 2009 … Read More
Our Insights:  Really there is not anything in this article that is "earth shattering" however, the author does make a great case for you if you are on the fence about digital marketing.
And as a small business owner, I get it, you're getting hammered with offers in your inbox on a daily basis for SEO, PPC, or even social media marketing services so you have to be careful about choosing the right Seattle SEO agency (or any agency for that matter).
Just know that a real agency will have your back, and you'll know it from the first time you talk to them.
---
Google to launch a jobs search engine in the U.S.
 Google announced today it's launching a jobs search engine in the U.S. The service will focus on all types of jobs – from entry-level and service industry positions to high-end professional jobs. Read More
Our Insights:  If you are looking for a job this might be good news for you, assuming Google was launching its own service, however, all they are doing is curating the content on other job sites in order to provide you listings.
And if you by the idea that they are doing it to "correct a disconnect" then I've got a Golden bridge to sell you.
Google has done this before in other areas as an effort to increase ad revenue and keep users on their websites, at the expense of others no less, so I don't see this being anything more than that for the foreseeable future.
From an SEO perspective, this could be interesting, let's say you have a couple positions you want to fill for your business.  Now you can use a service to post to multiple sites and potentially optimize your list for the Google For Jobs listings.
You knock out two birds with one stone, find some local talent and build traffic to your website.
---
Google advertisers can now see historical Quality Score data in AdWords – Search Engine Land
Google has added seven new Quality Score reporting columns that will provide much more visibility. Read More
Our Insights:  If you are heavy into AdWords you know that at some point in time you are going to have to address Quality Score in order to reduce the costs and increase conversions of your ads, now Google's made that easier.
---
Google is rolling out changes to AdWords Ad Rank thresholds: What you need to know – Search Engine Land
Google is rolling out changes to AdWords Ad Rank thresholds: What you need to know. Read More
Our Insights:  I'll need to do more research on this topic in order to give you a clearer picture of what is happening.  The short version is that, before, your Ad Rank score showed where your ad would be placed.  Now, your Max CPC is more important.
Translation: the more money your willing to spend the higher your ad will be placed to increase impressions and clicks.
---
Blog Post Ideas: Maximize Your Reach with the Right Topics
With the ubiquity of blogs, one of the questions we hear the most is how to come up with the right topics for new posts. Read More
Our Insights:  You can never have enough ideas for blog post content when you are trying to get a content marketing plan off the ground.
In this video, you get some great ideas to add to the editorial calendar
---
Tasty SEO Report Recipes to Save Time & Add Value for Clients
By the end of this article, you'll know how to whip up intelligent SEO reports for your clients (or potential clients) that will deliver actionable insights any search chef worth their salt would be proud of.  Read More
Our Insights:  This is an interesting article if you are thinking of using or are using Moz Keyword Explorer.
If you're not, then you can certainly take the concepts presented and make some similar reports with pretty much any keyword research tool and a little imagination.
---
Video: Variance in SEO Factors by Location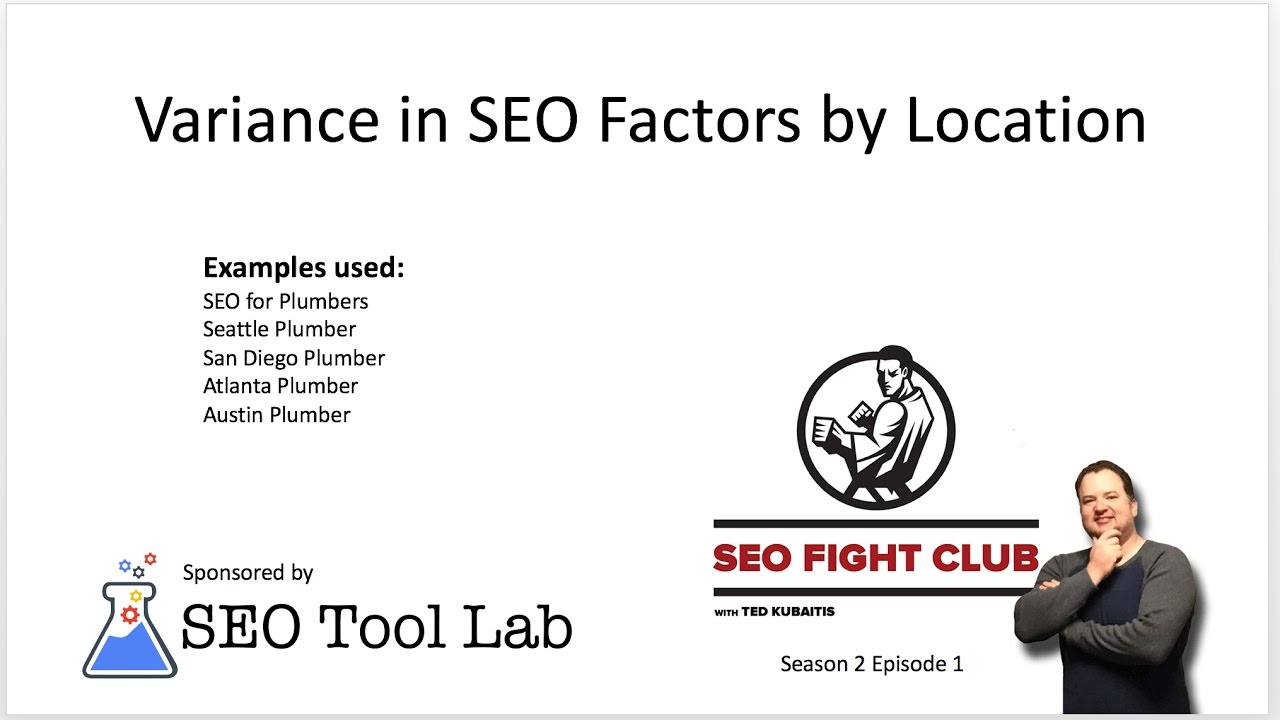 Learn more about Cora, Ted, and SEO Tool Lab at http://seotoollab.com
Or we can run Cora for you if you don't have the consistent need to justify a monthly fee for the software, just order here: Optimization Reports
Images from thenextweb.com, techcrunch.com, searchengineland.com, moz.com