---
SEO This Week Episode 33 – Quora, Image & Emoji SEO, Curation
Welcome to another episode of SEO This Week!  Episode 33 brings us some great content from a variety of sources, however, I will also admit that the people over at Moz have been killing it so we start right off with three articles from them.  We take a look at off-page SEO tactics that also help with reputation management, image and emoji SEO opportunities, and a very very very valuable article about leveraging Google Tag Manager to make changes to sites that otherwise impossible to do without full on coding.
8 Can't-Miss Off-Page SEO Strategies to Build Your Online Reputation
Off-page SEO is the act of optimizing your brand's online and offline footprint through the use of content, relationships, and links to create an optimal experience for prospects and search engine crawl bots.   Read More
Our Insights:  This is a pretty good article with some actionable tips to generate buzz about your brand using commonly used SEO techniques.
However, let's not get off the chain and pretend like we are not link building.  Every method that is recommended here will eventually lead to a backlink.
More important than that though, you will be increasing your brand recognition and targeted website traffic, which will also boost your SEO and your bottom line.
In the end, call it brand outreach, reputation management, link building, or just plain ole marketing, it will all have an SEO benefit in the end.
---
SEO for Photos, Visuals, and Graphics + How to Rank in Google Image Search – Whiteboard Friday
When a third of all searches performed in Google are for images and 12.5% of SERPs show Image Pack results, you know it's not a facet of SEO to be trifled with.  Today's episode of Whiteboard Friday is densely packed with all the image SEO tips you could ever want, from the bare basics to ranking factors to important next steps.  Read More
Our Insights:  Image optimization has been on the top of mind for a lot of SEO's these days considering how many search results are really image heavy.
I think this is a great decision by Google to increase the relevancy of the results without adding too many other knowledge graph feature packs to the listings.
For your SEO, a couple things that we found interesting here is that captions matter and embeds of images help.
Something certainly worthwhile to test.
---
How to Implement SEO Changes Using Google Tag Manager
While working at Distilled, I often come across issues with implementing technical SEO changes to websites.  In these cases, it doesn't matter how good a job we do identify the changes that need to be made in order to improve a site's performance — if nothing can be implemented, our advice is worthless.  Read More
Our Insights:  We have run into the situation quite a few times where we find it "difficult" to optimize a website because of the CMS the web developer decided to use.
We operate mostly in WordPress, for example, because a lot of the internet is running off of it.  And, quite frankly, with 30 minutes of training pretty much anyone can use it right out of the box to manage their site.
However, in cases where we need to do more and the CMS just doesn't allow it, we leverage Google Tag Manager.
This is a very useful post, and if you have ever wanted to know how to auto populate your schema in your product store, it's in here.
---
10 Content Curation Tools Every Marketer Needs
"Curation" is one of those words that's always conveyed coolness to me. Take, for example, the job of curating art for a gallery, or curating music for a soundtrack. Cool, right? Content curation is just as much fun — and just as important. Read More
Our Insights:  We love curation and think that it's a great way to generate relevant content and join in the conversation in your market without taking too much time.
This article gives you ten different tools that you can use for curation.
I'd add Curation Suite and it's Listening Engine tool to the list for WordPress users, we build SEO This Week using it and love the interface.
---
5 Tips on How to Correctly Assess Backlink Quality
Written by Andreea Sauciuc Andreea. Read More
Our Insights:  I've used CognitiveSEO's tools before and quite liked them, however, we had to switch to Link Research Tools because of the limit that was placed on our account.
I guess they didn't expect that people would have to manually audit 150.000 links at one time due to a negative SEO campaign.
Anyway, if you were wondering what the SAAS does for you then this is a great post to walk you through its primary features.
With so many competing tools these days, they really need to work on some UI improvements and data sources.
Also, if you want to manually review your backlinks (only god knows why you'd want to do that) then the process is pretty much the same as this if you are using a spreadsheet (you poor soul).
---
How many keywords can you rank for with one page?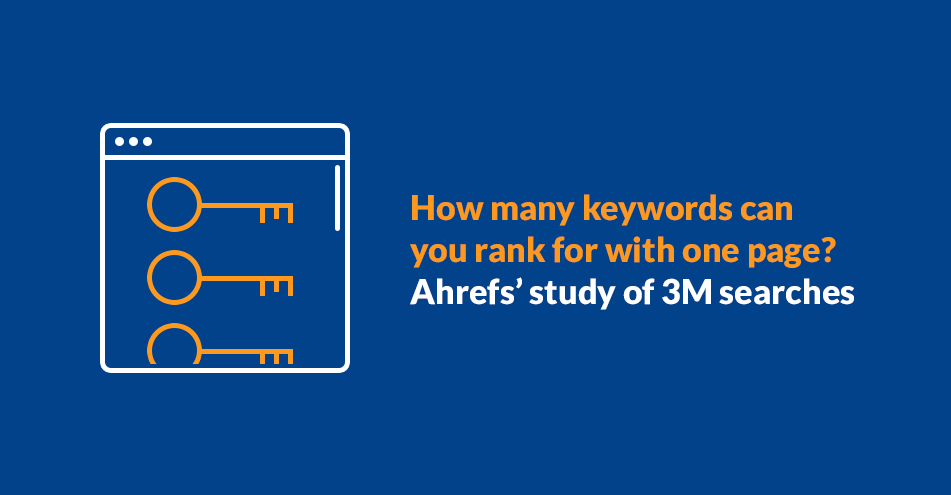 That's the question we wanted to answer (plus a few more), so we picked 3 million random search queries and looked at the top ranking pages and how many…  Read More
Our Insights:  It's no secret that you can rank the same page on a website for multiple keywords.
However, there are a lot of "SEO" types out there promoting that you should optimize your pages for multiple keywords, which completely misses the mark when it comes to how and why Google is doing it.
The fact of the matter is, yes, you can rank for multiple keywords because you wrote the content piece using semantically related terms in your content.  Or, you used different long tail versions of the terms in your content.
In the end, the real lesson here is that you should write high-quality content, 1300 words approx, and use semantically relevant like terms in your content.
Then you'll rank one page for multiple terms.
Oh yeah, you also need more backlinks to do it as well.
---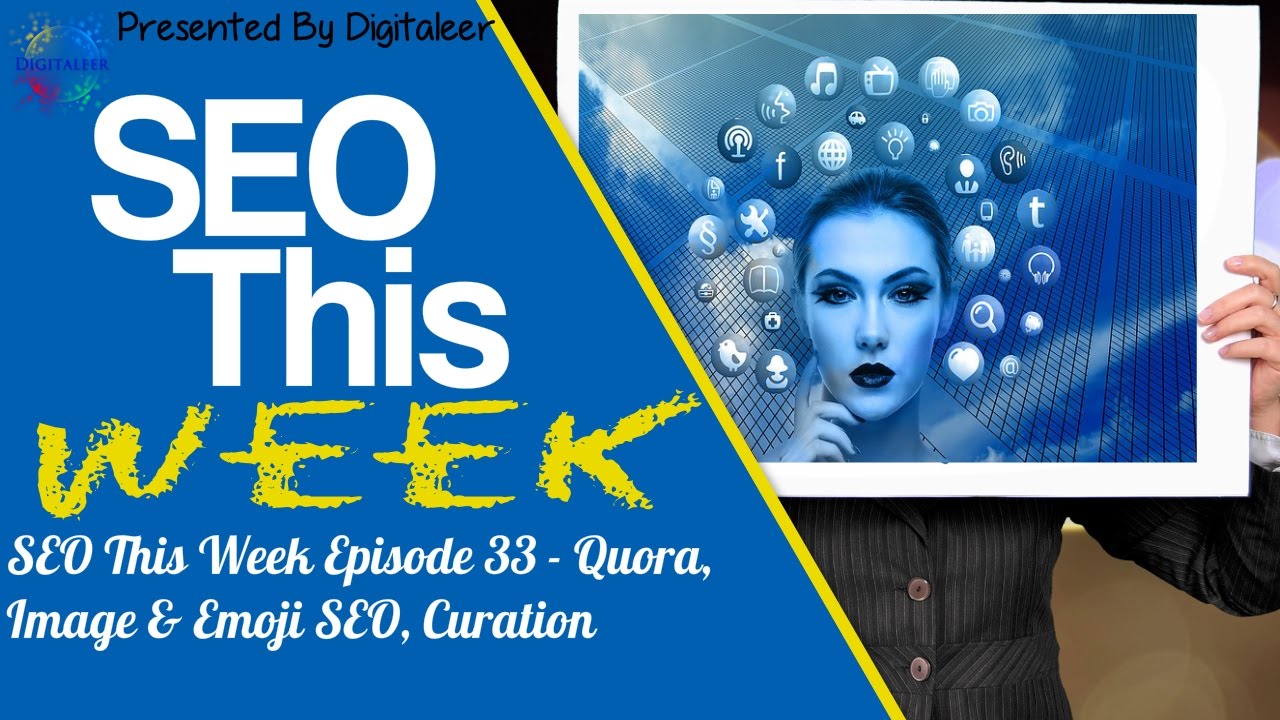 ---
What is Quora and Why Should SEOs Care?
Here's how you can use Q&A site Quora to drive traffic, build authority, and get some SEO benefits. Read More
Our Insights:  Ever see a suggestion to get links from Answer sites?
Traffic is killer from this site if you know how to do it right.
---
Emoji SEO: Can You Rank For Emoji-Based Searches?
Could you rank for an emoji-based search? Signs point to yes. Read More
Our Insights:  I can't say if you'll get a lot of traffic from these types of searches, but hey at least you get to tell them you ranked for the search term "full body massage 🙂 ending"
---
Google Rolling Out Integrated GMB Update
Brian Barwig of Integrated Digital Marketing has pointed out that Google has been rolling out a number of updates to the Goggle My Business Dashboard. The latest is one that provides an improved, easily accessible menu to the left-hand side of the listing view. Read More
---
How to Use Anders Pink for Content Curation
If you're looking for an effective way to streamline the content curation process, then this one is for you! Read More
Our Insights:   This article is more advertisement, however, if you are looking to compare content curation tools check it out.
---
The 5 Best SEO Tools Of 2017
This can help give you a better understanding of where you rank when it comes to your Local SEO efforts. Using Dev Tools to manipulate the DOM. Read More
Our Insights:  Lots of standard tools on here, quite frankly, nothing new at all.
So a question for you, what are your top 5 SEO tools?
Images from moz.com, searchengineland.com, hubspot.com, cognitiveseo.com, ahrefs.com, searchenginejournal.com, blumenthals.com, smallbiztrends.com, razorsocial.com, gofishdigital.com