---
SEO This Week Episode 30 – Content, Ripoff Reports, and Status Codes
This week in Episode 30 of Digitaleer's SEO This Week we take a look at video marketing and why you should use it.  We look at a couple nice infographics that have some juicy information.  We also look at some status codes that give webmasters headaches and how you can take care of your 404 pages and maybe even generate some leads from them.  All this and more on SEO This Week Episode 30!
Do you use video for marketing?
Do you use video for marketing? Five years ago, it became clear that digital was the fastest-growing medium for marketing and advertising. Read More
Our Insights:  This is on the Tony Robbins blog but don't let that fool you into thinking it's all rah rah stuff about feeling good.
The author, Kerry Song, did a great job of addressing why businesses need to be leveraging video in at least some form today.
She also took the time to address some frequently asked questions that I don't doubt all business owners have when talking about starting a video marketing campaign.
While the article doesn't get into a lot of specifics, it certainly is a great place to start.
---
Where We Are: The 2017 State of Content Marketing [Infographic]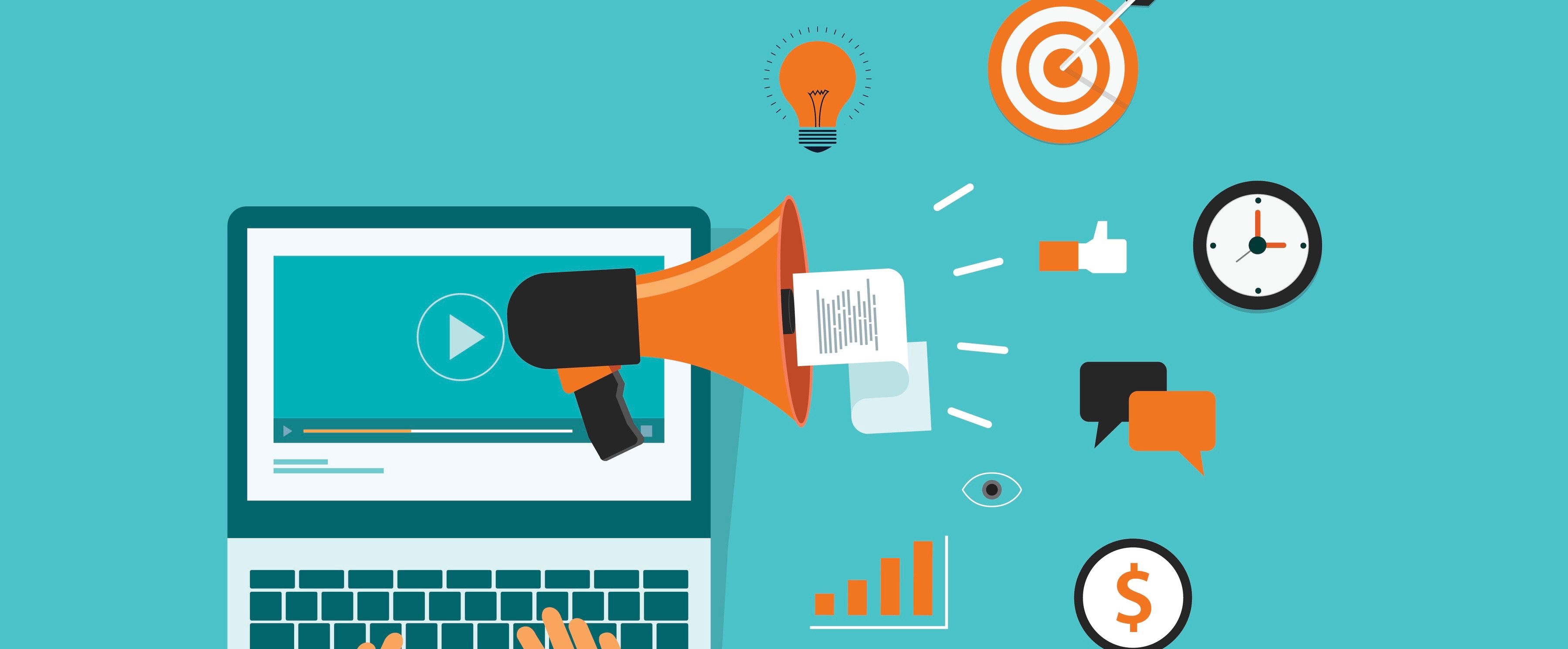 "Less than 10% of those surveyed were definitely sure how to implement content marketing." Sound familiar? If it does, you're clearly not alone. Content marketing — and keeping up with it — can be confusing, even to those who understand its importance. Read More
Our Insights:  I was actually pretty excited about this article when I first read the title, after all, HubSpot is known as a leader in the content marketing space.
Plus, with all the customers that they have using their platforms, surely they have a lot of first-hand data on the subject right?
I guess that is not the case, or they took the easy way out because they used someone else's infographic based on a survey to put this one together.
In short, people don't know how to create good content for their marketing efforts, they know it's important, and they plan on spending more money to leverage it.
---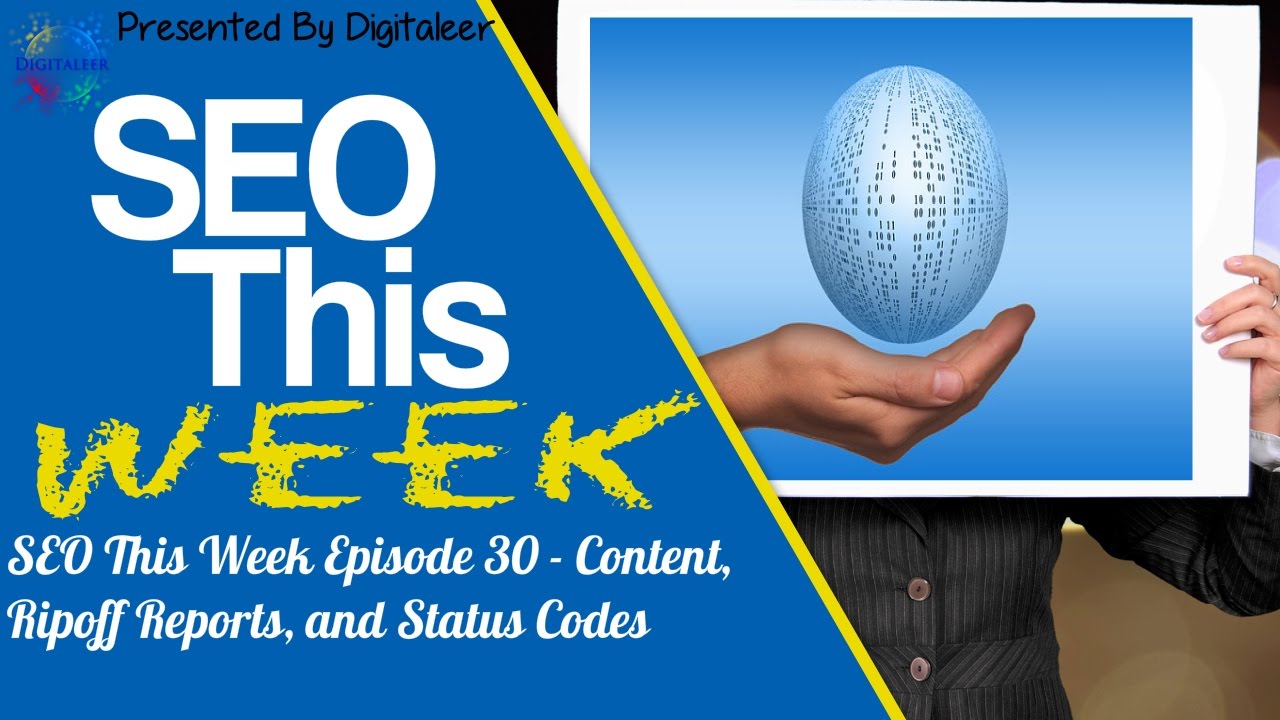 ---
XXL Guide: Status Codes and Their Consequences
If you cannot reach a website or if an image cannot be opened, there is a mistake somewhere. Error pages and "dead links" are a nuisance – for search engines and users. Read More
Our Insights:  Whenever someone starts out with online marketing the first thing that they do is create a website.
For the most part, this process is pretty painless provided that they have a great web design team behind them helping through the entire process from start to finish.
After that though, there might be times when you are making changes, moving files, etc. that result in all kinds of error codes that you need to get fixed.
This is a great article by the OnPage.org folks that goes over just what these codes mean.
Then they go one step further to show you how to correct the dreaded 404 (it's really not that bad actually) code on your site and make a custom 404 page.
---
Ripoff Report is apparently subverting Google take-downs
Previously de-indexed Ripoff Report pages are reappearing and ranking prominently again in Google. Columnist Chris Silver Smith takes a close look at how the site is eluding Google's page removal processes and how defamation victims — and Google — can fight back. Read More
Our Insights:  There have been plenty of people around the internet marketing and reputation management space that have had to deal with Ripoff Report.
I do believe that sites like this do have their place, however, they should be moderated by the owner to protect people from false accusations and so much more.
It had gotten so bad for some people that they ended up going to court to get pages that we made about them on the site taken out of the Google index.  Mind you, they were still up on RipoffReport.com, people just could no longer find them on Google.
Well, Ripoff Report has taken the extra step of changing the URL of the pages so that Google will reindex the pages.
The author of this post says that it can do that because Google's system of removing URL's from their index is flawed.  However, common sense dictates that Google can't (and shouldn't) be tracking changes to URL's in order to suppress information, even if the people who wrote it are douche bags.
All in all, I think it is an interesting question about the legal responsibilities of site owners, authors of defamatory content, and their "victims".
---
How to Launch a Virtual Conference for Lead Generation and Customer Acquisition: A Step-by-Step Guide
When we say "virtual conference," we don't just mean webinars. We mean interactive, live panels and microsites dedicated to the single purpose of promoting one event with various sessions a person can "attend. Read More
Our Insights:  This is an outstanding piece of content that I know you are going to love.
The ideas shooting through my head after reading it are really exciting and I can't wait to implement the information.  Now all I need is a time machine to get the time to set everything up!
---
New Client, Previous Provider Added Domain To GSC Remove URLs
That's my questions too, looks like someone tossing a monkey wrench into the machine on their way out. Read More
Our Insights:  Unfortunately, like anywhere else, the SEO space has a few people in it with less than desirable ethics.
This is a great example of that and why it is so important for business owners to at least have a small understanding of key parts of their SEO campaigns.
---
FREE Template: Google Data Studio SEO Dashboard
Google Data Studio is a relatively new application provided by Google and we here at Digitaleer are really learning to love it.  You can find a lot of these plug and play templates now that SEO's (the good ones anyway) are leveraging data and data mining more and more.  Read More
---
5 Ways to Enhance Amazon Listings for SEO
Amazon is essential for many brands today. By spending the time to properly support your listings with a few optimizations, you'll be able to successfully compete for all multiple levels. Focus on everything as if you were the consumer. Here's 5 ways to enhance your listings. Read More
Our Insights:  I would have liked this post a lot more if it contained some actionable steps for readers in the "optimize product listings" section.
The optimization is probably the hardest part for sellers looking to rank their pages in the Amazon search results, much less in Google.  If that had been addressed here the article might have won the internet for a few days.
---
Blog Content Types Every eCommerce Business Should Use in 2017
How many times did you wonder about the most suitable content types for your e-commerce business blog? I guess there is no need to convince you that every website needs a blog. Read More
Our Insights:  The worst advice I have heard come out of the mouth of an "SEO influencer" is that local businesses shouldn't have a blog.
The person who stated this made a pretty general statement and when pressed on his stance his argument was that most businesses start a blog and then don't keep up with it.  i.e. they don't post weekly or bi-weekly.
This lack of content creation, thus, has led him to believe that they don't work for local businesses.
Again, worst…advice….ever…..
Local businesses do not need to create content once a week, they just need to create consistent content.
So if you can only write one kick ass piece of content a month, then do that.
If you can only do videos, and can only do one ever two months, do that.
The power of content marketing is not volume, it's quality, and every business owner large or small has at least one epic content piece in them.  After that, outsource your writing to the pros and edit for accuracy, that only takes about five minutes.
---
Lead Generation Landing Page Benchmarks and Top Content Tactics
Lead generation landing pages that are short and use simple language have significantly higher conversion rates, according to recent research from Unbounce. The report was based on analysis of 74. Read More
Our Insights:  Just some great data, like, did you know that landing pages with less than 200 words convert better than those with more?
---
Are Digital Marketing Agencies Chasing Profits Over Performance?
Advertising clients come and go much more than they probably should in the digital marketing space. While individual marketing providers and agencies are finding relief from churn with better customer service, transparent practices, and skillful execution, many may be putting too much attention on simply growing client ad spend. Read More
Our Insights:  Yet another great click bait headline that is sure to get the attention of agency owners, it certainly got mine.
The article takes a look at how advertisers (i.e. clients) are looking for more information about return on investment before investing more in their digital marketing efforts.
While agencies are pressuring the spend more money.
The thing is that clients need to have realistic expectations about what they are looking to get out of their paid advertising efforts.  You can't get actionable information with a $150 a month budget when the CPC is $10.50 a click.
And agencies need to do a better job communicating ways for the business owners to see an ROI.
Both just need to communicate better with each other.

Images from tonyrobbins.com, hubspot.com, onpage.org, optimizely.com, searchengineland.com, localsearchforum.com, geoffkenyon.com, semrush.com, blumenthals.com, marketingprofs.com, lsainsider.com
Recommended Posts