Link Building Strategies 2021
Welcome to another episode of SEO This Week.
SEO This Week Episode 199 brings us some pretty good articles covering everything from website authority to link building strategies for 2021.
We've got an article on featured snippets that helps guide you through the process of trying to capture them.

We've even got an article on broken backlink building you might find interesting.
So grab a notebook and some coffee and check out Episode 199 of SEO This Week!
P.S. Please tell your friends about the show, we need to grow to keep this a viable show for the masses, otherwise we'll have to think about moving on. So if you love or hate us, tell your friends so they can love us or hate us too!
---
---
Quote of the Week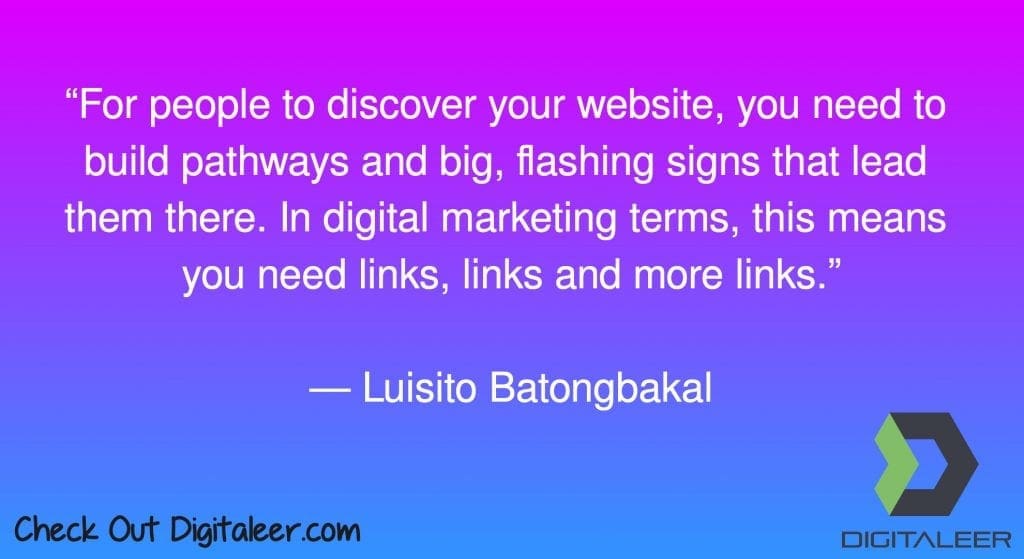 ---
The Ultimate Guide to Website Authority
Website authority, or domain authority, is an interesting topic for sure.
In short, how "authoritative" is your website on the topic in which it covers and Google measures that authority to identify the platform a a "thought leader" in your market is something SEO's have been trying to prove or disprove for some time.
With the emergence of the concept of E.A.T., something SEO's came up with by collecting parts of the Google Quality Guidelines together and give them a name but Google deny's is a thing, authority as a topic continues to grow.
In this case, Sean Barber talks about authority and how the real boss behind the metric is backlinks.
---
Featured Snippets: 15 Proven Strategies to Rank in Position Zero
It's no secret that I'm not a "featured snippets" fan, I personally think they were designed by Google as another way of using webmasters content to keep people on Google, versus going to your website.
But to each their own, if you want to target them, you may as well have a fairly decent guide to help you do that.

Also, if you are ranking in the top 3 of the organic results and not getting traffic and there is a feature snippet there, why not optimize for it.
At that point, you've got nothing to lose anyway.
---
Broken Backlinks and Why They Aren't Helping You
Broken backlinks on your website to other sources can hurt you, a little.

Broken backlinks pointing to pages that used to be on your site can hurt you, a little.
Capturing backlinks on website that have broken backlinks can help you, a little or a lot.
All three of these issues are addressed in this article by Morgen Henderson and I think you'll actually enjoy it.
For the record, broken backlink building is an old SEO method that is a very very mixed bag when it comes to results.
As such, I recommend you put it way down on the bottom of your link building method list.
---
Why Mobile-Only Indexing Will Cause The Biggest SEO Shake Up Of 2021
While everyone is all up in arms about the Core Web Vitals update that may or may not happen in May 2021, very little people are giving attention to a change that actually could have a significant imact on webmasters.
Mobile Only Indexing.
Even though Google themselves in Search Console refers to this change as Mobile First Indexing, representatives have said multiple times that Google will be moving to Mobile Only.
Now, I don't think it's beyond the scope of reality to think that the same reps are being told to say that in order to 'scare' holdout webmasters to finally up to their website game, but let's say they legit to do to Mobile Only.
This would mean that if your website offers a different experience optimized to the mobile user then the desktop, anything you show on the desktop version essentially "doesn't count" for indexing purposes.
This article by Mike King exposes how you can see the differences in your desktop and mobile versions to help you decide if its time to unify the experiences for your visitors.
Even though we know as marketers a desktop buyer might be looking for more information than a mobile buy would. And that presenting all the information to a mobile buyer might actually hurt conversions.
But hey, nobody ever accused Google of caring about your conversion rates.
---
Uncommon SEO Knowledge #3 Paginated Series
This particular tweet series hits upon a topic that seems to capture a lot of peoples interest, in particular, when dealing with ecommerce websites.
Ever since Google announces that they were no longer, and probably had not in quite some time before that, use rel=prev/next to share signals between archive pages.
For this purpose, archive is a term used in WordPress for category, tags, date, and author pages. These pages are typically the ones in most CMS's that leverage pagination because they list out a number of other pages, i.e. products.
Anyway, there are tons of ways to handle the process of pagination, but very little in regards to testing which way is actually the best for you.

I guess that's why most SEO responses start with "it depends".
Here Patrick Stox goes over several of those methods and a bit about the pros and cons of each that you need to think about before implementing them.
---
The State of Backlinks for SEO in 2021: What 800+ SEOs Think About Link Building
Link building isn't going anywhere any time soon, no matter what the content marketing hype machine is trying to sell you, Google is a better search engine because it uses links as a scoring system.
Period.
Sure, they are getting better at analyzing content though the use of machine learning and AI, but they will still need help to rank that content based on how users think of it. And users tell Google that through link building.
This article is put together by Joanne Camarce in Feb 2021 and it's the result of a survey of SEO's that reveals some interesting things that stand out to someone who frequents "SEO communities".