[vc_row][vc_column][vc_column_text]Welcome to SEO This Week episode 160.  This week we move the show to Mondays.  I've done that in order to start off the week on a more informed note, plus, let's face it, nobody likes to work on anything serious on Mondays, at least I don't.  So moving the show on Monday's will help get you up to date on the latest news, plus, now you'll have the whole week to implement stuff.
This week I'm bringing you a big list of Google Sheets tips that I know you'll love.  I get them every day in my email and I'm so glad that the author has decided to put them online and in a PDF.   We'll also look at a case study for ranking a page using data, how Bing is ranking images and videos, GMB websites, two SEO tools, and 41 easy win things you can add to your SOP's.
All this and more on SEO This Week Episode 160!
---
Spice Up Your Sheet Life Edition 2 - 100 Google Sheet tips
Ben Collins has a great email list in which he shares a tip for Google Sheets almost daily. The problem is, as, with most other emails, they get deleted or lost in the digital black hole that tends to be our inbox. Well, Ben did us all a solid and consolidated his last 100 tips into an online document to help you get the most out of sheets. Read more...
---
How We Ranked a Single Page for 2.6K Keywords Driving 30K Monthly Searches [Case Study]
By leveraging data-centered campaigns, paired with personalized outreach to top publishers, we regularly garner earned media placements for our clients. In rare cases, we create content that generates results so far beyond what was anticipated that a single project can greatly move the needle. I'm going to walk through one such instance to reveal how it all works together, what can be learned from this experience, and the type of result it can achieve. While typically you need to invest in ongoing content generation and promotion, extraordinary examples like these demonstrate the impact this kind of work has over the long-term. Content marketing + digital PR case study: ADT ADT is a household name with good domain authority, providing a great base to start from. We knew that the content we'd create would likely have a leg up in terms of ranking potential, especially if that content addressed many potential high-intent keywords. Read more...
---
How Bing's Image & Video Algorithm Works
Read more...
---
Google My Business Websites Pass 36 Million Created – Why Should You Care?
Google My Business Websites, first released publicly in June of 2017, has passed 36 million sites created and continues on a strong upward trend. From the beginning, GMB Websites has seen strong growth, passing a million sites built within the first 6 months and really taking off,  passing 10 million sites built by the fall Continue reading Google My Business Websites Pass 36 Million Created – Why Should You Care? → Read more...
---
Creating A Google Search Console Rank Tracker In Sheets
I've been playing around with the GSC API recently investigating ways to make better use of the wealth of free data it provides.
As a result of my testing, I wanted to see if I could create a simple, low-cost rank tracker by using the average position data within Search Console and sending that information to Google Sheets. Read more...
---
Lighthouse Comparison Tool
Drag or upload two Lighthouse reports for comparing! Read more...
---
41 SEO quick wins you can do within an hour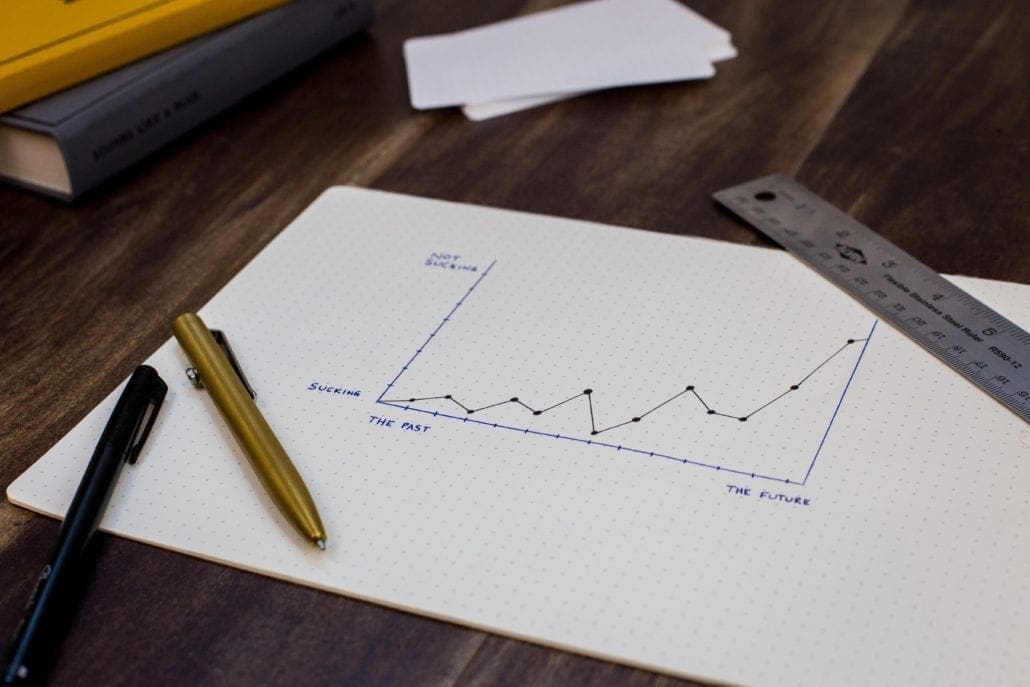 You'll struggle to find someone who believes more in the importance of a long-term SEO strategy than myself. Short-term spikes are great at the moment, but any of the results I'm most proud of working on are those which show steady growth against key business goals over a sustained period of time. I'd always advocate a strategy-first approach and I've written before about how short-termism is killing marketing, but that doesn't mean I don't believe in quick wins. Read more...
 [/vc_column_text][/vc_column][/vc_row]