---
SEO This Week Episode 108 – CTR, Entity Extractions, and Links
Welcome to Episode 108 of SEO This Week!  We had a pretty slow week for news and content, I guess everyone was running out of ideas.  However, we are starting to see a lot more pieces that actually discuss testing of SEO concepts.
We are going to take a look at a content marketing case study by Brian Dean and BuzzSumo.  We are going to look at a post that discusses the knowledge graph in Google and how that information might be obtained.  We are going to discuss CTR and its effects on search.  Pete Meyers will leave us with some insight on what 2019 looks like for SEO.  Finally, we'll wrap up the content with a look at a link study that attempts to test the value of links with traffic.
We also have a special guest on that will give us an overview of his Press Release service.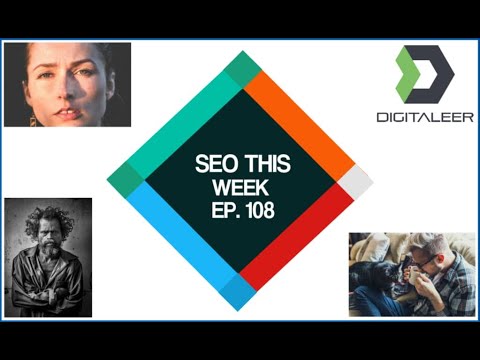 We Analyzed 912 Million Blog Posts. Here's What We Learned About Content Marketing
We analyzed 912 million blog posts to better understand the world of content marketing right now.  Specifically, we looked at how factors like the content format, word count and headlines correlate with social media shares and backlinks.  With the help of our data partner BuzzSumo, we uncovered some very interesting findings.  Read More… backlinko.com
Google Shows Us How It Uses Entity Extractions for Knowledge Graphs
Google May use entity extractions, entity classes, entity properties, and Association Scores from Pages to Build Knowledge Graphs. A recently granted Google patent tells us about how the search engine may perform entity extractions from web pages, and store information about them. This goes beyond using knowledge bases as sources of information about entities and moves on to find more than what may be available in such sources, by looking at textual passages on web pages.   Read More… gofishdigital.com
Google doc rekindles myth that click-through rate affects rankings
The debate around whether Google uses click data, CTR, for core ranking will not die. No matter how many times Google will outright say they do not use it, another debate will spark up in the community. Just a few weeks ago, Google said that CTR for ranking is made up, but Moz SEO Britney Muller on Thursday pointed to a new Google document that implies otherwise.  Read More… searchengineland.com
SEO survival in 2019: Words of wisdom from Moz's Dr. Pete Meyers
Search engine optimization is a never-ending process that is frequently subjected to rule changes and playbook adjustments – many of which tend to come seemingly out of the blue.  The past year was certainly an interesting and transitional time for organizations in their mission to rank well on Google's search engine results. Many of the changes we've recently seen have forced many to return to the drawing board and refine their tactics.  Read More… searchengineland.com
Do Links From Pages With Traffic Help You Rank Higher? [Ahrefs Study] Ever since members of the SEO community got their hands on Google's Reasonable Surfer patent, there's been no shortage of arguments about the value of links from pages with traffic.  Some believe they're worth more than those from pages without traffic, and others don't.  Read More… ahrefs.com
Recommended Posts