---
SEO This Week Episode 102
KG Hack Gone, Fun Police Ruin It
Welcome back for another episode of SEO This Week! This week we have five great stories for you on the topic of SEO and how you can use it to grow your business!

We start off this week with a look at Search Engine Roundtable's article on the knowledge graph and how proud they are for being able to force Google to fix something that wasn't broke in the first place. The SEO fun police strike again!

We also present you some keyword research tips to help you get your targeting on point for yourself and your clients. After all, there is nothing worse than spending months to rank for something that has zero chance at converting.

All this and more on Episode 102 of SEO This Week!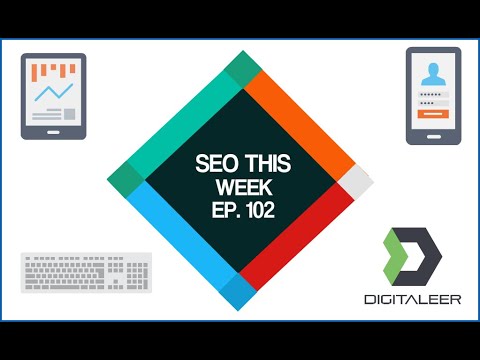 Google Fixed The Knowledge Panel Hack
SE Roundtable waited two years for Google to fix this "hack" which was essentially a play on the Google search URL so you can get any knowledge graph rich snippet to show up for any search term you wanted. It was only useful to those who had that exact link and you could not manipulate the search results in any way unless you had it. The fact that they were dying to have it fixed just reiterates the amount of time so-called "white hat" SEO's have on their hand waiting for their link sellers to respond to their outreach emails. Read more…
5 Powerful WordPress SEO Plugins To Help Your Site Rank In Google
Ever since I started working on and learning search engine optimization I've used one form or another of SEO plugins for my WordPress websites. These tools add features to templates like meta tags and schema to your themes that are otherwise not coded into it. Fundamentally they are all pretty good at doing their jobs, however, at some point your SEO skills greatly outgrow them. This article takes a look at 5 popular options that you might want to take a look at. Read More… bloggingwizard.com
Playing with Google's new Indexing API and getting pages crawled immediately
Google Cloud has a bunch of cool features for those you who are patient enough to try and figure them all out. Some are free and some require some payment. But sometimes there are great ideas hidden in there that are the beginnings of something cool for SEO experts. This article takes a look that the new Google Indexing API and how to set it up. Read More… www.davidsottimano.com
SEO: Converting Keywords to Link Authority
Keywords have the power to change your natural search performance, but not in the way you think. The importance of keyword data goes beyond title tags and headings on a page. Think of keywords as a hoard of opportunities to increase your link authority via content creation and promotion. Read More… www.practicalecommerce.com
5 of the Most Popular Blog Article Types (And How to Create Them)
Business blogging is one of the best ways to gain traction with audiences. But you have to reach them first before you can deliver your message. Knowing what type of blog articles appeal to people – and how to create them – is vitally important to any business content strategy.Read More… www.business2community.com
Recommended Posts
December 3, 2019
November 26, 2019
November 19, 2019